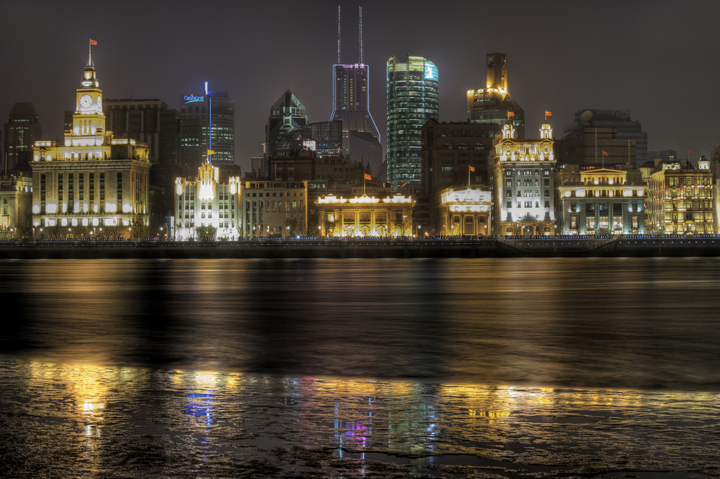 In light of the Alibaba IPO and the ecommerce giant's plans to expand in the US, there's a lot of talk on how Chinese tech companies are now finally ready to go global. I'd argue that the ambition to go abroad has always been strong for Chinese companies. Since China officially joined the WTO in 2000, its government has promoted the "Go Global" policy (走出去) for its companies to expand the footprint and soft power of the country.
It was just a matter of time.
In the past decade, no country offered more opportunities for growth and development than China. Its leap from pre-industrial to digital is nothing short of astounding. The country's consumers have become some of the most active in the world in terms of ecommerce, social media, and mobile usage. Because of these, it made sense for Chinese companies to focus mostly on the domestic scene. With the world's biggest and fastest-growing market, there was very little incentive for them to expand abroad.
This changed in recent years as the domestic market became extremely competitive. For the smaller companies, entrenched companies have become too powerful to compete with. For the giants, rivalries abound in almost every relevant sector.
The sheer size and force of the market has driven prices down, making China more competitive than ever. Additionally, Chinese companies are seeking to outgrow the low-margin 'OEM' or manufacturer image and moving towards higher value segments.
It thus made sense for many Chinese companies to start looking outward in order to remain competitive with their peers. Let's take a deeper look on how Chinese tech companies are going global.
Investing in established international companies
Chinese companies that dominate in their home markets are flush with cash, and they are increasingly keen to stretch their influence abroad to get ahead of their rivals. Two of the best examples are China's internet giants, Tencent and Alibaba.
Unbeknownst to many, Tencent is the major financial backer of two world-famous game studios – League of Legends maker Riot Games and Infinity Blade developer Epic Games. It also plowed in US$500 million in CJ Games, a giant in world-leading gaming nation Korea. Aside from its gaming pursuits, Tencent is also a major investor in Snapchat, and more recently in Whisper. These are two of the hottest social apps in the US, and it's a way for Tencent to hedge its bets across markets while at the same time leverage its leading position in China by serving as a potential bridge to these services.
Alibaba has been very keen on expanding its retail empire to the US. It already made a a US$200 million investment round in ShopRunner, an ecommerce firm that offers two-day shipping on all purchases. It also participated in a US$170 million funding round for Fanatics, a sports clothing retailer. Additionally, it has made numerous investments in industries outside retail, the most notable of which was a US$280 million investment in messaging app Tango. Last October, the ecommerce giant opened an office in San Francisco to pursue even more investments in the US.
Acquiring and integrating a global brand
So far, only Lenovo has seen huge success with this approach. Back in 2004, it acquired the PC business of IBM and has since integrated the Thinkpad brand into its product lineup. With its acquisition of Motorola's smartphone business from Google, the company is likely hoping that lightning will strike twice. Lenovo is smartly using the existing cachet of these brands to quickly establish a global presence. Last year, Lenovo overtook HP to become the number one PC maker in the world, so this strategy has proven to be effective, but only with the commitment to international marketing and distribution that Lenovo has given.
Expanding to emerging markets
Emerging countries are the low hanging fruit for many Chinese brands. Since these markets are generally more cost-conscious, it plays to the strengths of Chinese products. It also happens that China is surrounded by high-growth emerging markets, namely Southeast Asia and India.
Take Xiaomi for example. Already a hit brand in China, it sold close to 20 million phones in 2013. This is unheard of for a company that's barely three years old, yet it's not staying complacent. Last year, it hired Google VP Hugo Barra to head its international expansion. Its flash sales events in Taiwan and Hong Kong were sold out in mere minutes, showing early signs of success. This year, it opened an international office in Singapore as a launchpad to the booming Southeast Asian market. The company also has plans to export its high features-to-price ratio smartphones to South America.
WeChat, the hit communication app by Tencent, is another case. 2013 saw it growing to over 100 million registered users outside of China as it became one of the top social platforms in the world. Having already signed Lionel Messi as its international endorser, it is also opening offices across Southeast Asia as it expands and monetizes its huge user base.
Many other Chinese companies are making similarly aggressive moves in various emerging markets. Taobao is extending its ecommerce marketplace to Southeast Asia. Baidu already opened offices in Thailand, Vietnam [Correction: a Baidu spokesperson says that the company has not opened an office in Vietnam], Egypt, and Brazil. Oppo and its offshoot OnePlus are making huge waves after partnering with Android ROM maker Cyanogenmod.
Growing organically to become a global presence
This is probably the hardest thing for any company to do. It's the holy grail, so it comes as a huge surprise that Chinese app startups have so far proven themselves to do this better than the giants.

MomentCam, for example, is a photo-sharing app which converts portraits into caricatures. According to App Annie, MomentCam was number one among free apps on the App Store in 18 countries, and was among the top photo apps on Google Play in 11 countries. This was even before the app had an English-language version. MomentCam's success only shows that Chinese startups are becoming more attuned to global tastes, just as the world is warming up more to Chinese creations.

Not many people know that the popular keyboard app Touchpal is made by a Chinese startup called Cootek. It already has over 100 million registered users globally.

Camera360, an image editing app by Sichuan-based Pinguo, is even more successful, with over 250 million downloads. More recently, Clean Master, a popular utility by another Chinese startup called Cheetah Mobile, has catapulted to number one in Google Play Tools rankings and 4th overall in non-games.

Probably the biggest success so far is Sungy Mobile, best known for Go Launcher and other utility apps in its Go series. Its apps have 325 million total downloads around the world and 87 million monthly active users. 70 percent of its app users are from outside of China. The company raised over US$80 million in a recent IPO, and it has used some of that money to acquire pioneering app store Getjar.

See: 5 tips all expats should consider before launching a startup in China


China has traditionally been seen as a copycat in terms of technology. Just like with investments, it has taken a lot in and very little out. Through the years, it has learned from more advanced markets and localized according to domestic demand.

Now, the tables are starting to turn. Things are coming full circle as Chinese tech companies start going international in full force. The fierce internal competition will only spur lower prices, innovative business models, and maybe even technical leaps, while the huge market serves as an ideal launchpad for funding and traction. With these advantages, their global presence will only grow larger.

Editing by J.T. Quigley, photo via Flickr user mikebehnken

Facebook Conversation
comments
Powered by Facebook Comments