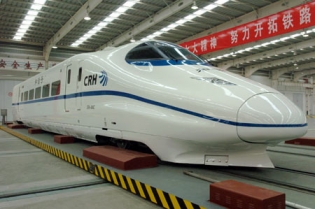 China's Railway Ministry first entered the online ticket sales game about a year ago. Things have not gone smoothly. Launching right before the yearly onslaught of ticket purchases as Chinese prepare for their annual Spring Festival migration, the website was a mess and the Ministry was still picking up the pieces several months later.
This time around will be better, the Ministry has promised, and to that end, it will apparently launch a new version of its ticket sales site later this month. The new site will support purchases made via phone and the payment system will be improved. There will even be an app for iOS and Android that will be available via the App Store and the Ministry's website, respectively.
Additionally, in order to avoid website slowdowns for the upcoming October holiday, the Ministry is instituting a reservation program in Shanghai which will allow people to reserve tickets for heavy travel days early to prevent too many people using the site at once. This will probably give additional fuel to critics who say the new system is unfairly biased in favor of white collar workers who own computers and have time to read all the new rules and announcments, but if it makes the website slightly more functional, some people will certainly think it's worth it. (One wonders why they didn't just try to fix the site's technical issues, though).
There are also other new features, including a smoother ticket return process and general optimization, but the proof will be in the pudding, so to speak. The pudding, in this metaphor, is Spring Festival, when millions of people across China will try to buy train tickets at the same time. Will the Ministry's website break again? I suspect it will. But hey, at least it will be an upgraded, more optimized version that breaks!
[Via Sina Tech, Image source]

Facebook Conversation
comments