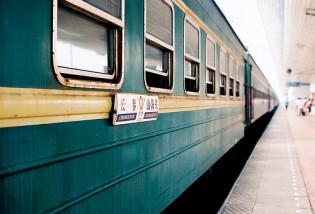 China's official website for train ticket sales, 12306, is bad in ways that it's tough to even begin to count. The country's Railway Ministry may be kaput, having been absorbed into another department, but the site isn't much more user-friendly than it has ever been and the mobile app users were promised is now more than a year overdue. It's so bad, in fact, that a miniature tech sector has sprung up around creating browsers, plugins, and other tools that interface with the site to make the purchasing process more bearable.
But the government has never been a fan of these plugins and browsers, having ordered shutdowns before. This week, just as ticket sales for the upcoming weeklong National Day holiday are beginning, the site has struck out once again by blocking traffic from all of the major ticket-buying-optimized browsers, including those offered by Google, Kingsoft, Qihoo 360, and more. If users want to buy tickets for the trains online, they're going to have to do it on the 12306 site, with no help from third-party browsers or plugins to improve the UX.
Needless to say, users and browser-makers alike are concerned with both the move and the timing, which seems specifically chosen to make purchasing tickets extra inconvenient during one of the busiest travel times of the year. Frankly, I agree. In the years since its launch, 12306 has been at best inefficient and poorly-designed and at worst completely unusable. China's government has proven itself unwilling or perhaps incapable of producing a proper e-commerce platform for train ticket purchases — despite the massive sum of money it spent building the site — and it should hand over the responsibility to a competent private company rather than making travel for millions and millions of people more difficult than it has to be every time a holiday rolls around.
(Oriental Daily via TechWeb)

Facebook Conversation
comments