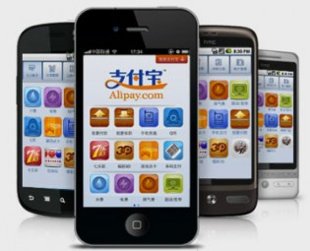 If you're wondering why companies all over China's web are getting into e-payments and web and mobile banking, wonder no further: according to a report released this week by China's central bank, the mobile payment market has tripled since Q2 2012. Specifically, the report says that in Q2 2013, Chinese users conducted more than 371 million transactions on mobile, totaling over 2 trillion RMB (about $340 billion). Compared to Q2 2012, those numbers have grown by 274.7 percent and 363.9 percent, respectively.
A regulatory insider told the NBD that anything so convenient is likely to develop quickly, and that "usage of mobile payment [in China] is going to increase." That's no surprise; analyists have been predicting rapid growth in this area for some time, and the market is expected to continue its rapid growth into at least 2015.
Probably unsurprisingly, old-school mobile payment (paying for things using the credits on your phone) hasn't been enjoying the same kind of growth, and in fact shrunk more than 6 percent year-over-year in Q2 2013.
(NBD via Sina Tech)

Facebook Conversation
comments