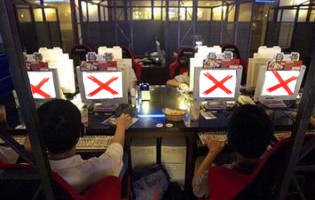 It should be fairly clear to everyone that China's government is taking its crackdown on internet rumors quite seriously. Even talk on WeChat is not immune. But in that WeChat article there's a quote paraphrasing a Chinese internet police officer that I find quite troubling (emphasis added):
[...] if you spread rumors or false information that you haven't verified in a public space, that is illegal.
On its face, this seems quite reasonable. But if police hold people to the letter of the law, almost anyone could be arrested for almost anything. Did you share a link to a news article that had an error or a misquote in it? You're guilty of spreading rumors. Did you share a theory with a friend on WeChat that you don't have ironclad evidence for? You're guilty of spreading rumors. Did you say it's going to rain tomorrow only to have the weather turn out to be sunny? You're guilty of spreading rumors.
And of course, there's also the possibility that spreading a story that is actually true but that China's government wants to censor could also be deemed illegal rumor-mongering. In any situation where people are being prosecuted for saying something untrue, there must be an arbiter of what is true, and on that count China's government has not always agreed with its own people or the world at large.
Of course this is all just in theory for now; I don't know of any cases of the police using this crackdown to target people for minor "infractions" like the examples above just yet (whether there have already been cases of the government using this crackdown to detain political dissidents is more debatable). But it is still troubling that all of this could happen, and a rogue cop or official with a grudge against someone, it seems, could use the anti-rumor crackdown to arrest pretty much anyone if 'spreading information you haven't personally verified that proves to be false' is the standard for what constitutes a speech crime.
Admittedly, China's government is facing a tough problem here, as the spread of rumors on China's web really can get out of control. Even the tech industry is not immune, and there are undoubtedly "black PR" agents out there right now making up and circulating lies and half-truths about competing companies. With that said, defining rumor-mongering too broadly — and including even "private" conversations with friend circles on social media like WeChat — could be a dangerous precedent to set.

Facebook Conversation
comments