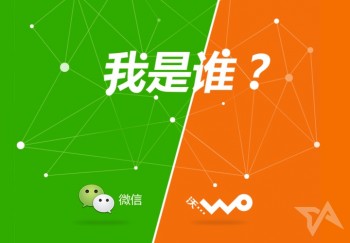 About a month ago, China Unicom launched its special subscription plan for WeChat users: a dedicated SIM card that allows users to access the app via the mobile web even if they don't have a full 3G subscription. It looks like the company's hopes for that approach are already panning out; China Unicom announced on Sunday that the card has already been purchased by more than one million people.
Needless to say, picking up a million users in less than a month is pretty impressive, especially given that the WeChat SIM cards were available nationally only via an online purchase, as the plan is the brainchild of Unicom's Guangdong subsidiary and thus isn't available in Unicom's shops nationwide. If it continues to sign up subscribers at this speed, though, I expect it's only a matter of time before this plan goes national and starts getting promoted even more heavily.
Of course, it's still too early to say whether this approach can resolve traditional telecoms' concerns about OTT apps. The available plans associated with the WeChat SIM card Unicom is offering right now range in price from $5/month to more than $20/month, so it's tough to say how much the telecom is actually making from its million subscribers (or how much of that is then passed on to Tencent). The other telecoms have thus far taken a different approach; both are attempting to compete with WeChat via their own chat offerings (Feixin for China Mobile, Yixin for China Telecom). But if Unicom's subscriber numbers continue to grow, it will be interesting to see at what point China Mobile and Telecom will consider partering with Tencent and offering similar services.
(21st Century Business Herald via TechWeb)

Facebook Conversation
comments