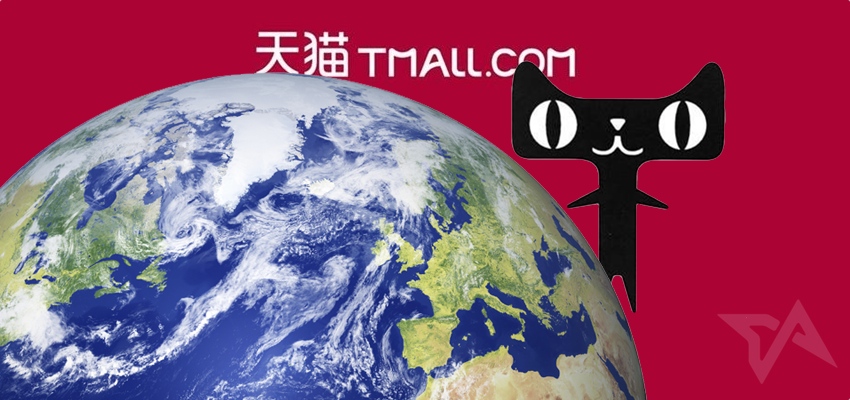 China's top e-commerce marketplace, Tmall, is preparing to open up to overseas brands and merchants. As explained on this introductory page for applicants, the site is expanding its merchant platform globally in order to "meet the rising Chinese consumer spending power" and appetite for new products.
An Alibaba spokeswoman confirmed with us that the Tmall site is "exploring the direct overseas procurement model," but declined to explain the strategy further.
As spotted by the Marbridge Daily, the upcoming Tmall International platform mandates that brands who want to sign up to open a virtual storefront on Tmall must have physical stores overseas.
There are already plenty of multi-national brands already on Tmall – from Nike to Lamborghini – so the Tmall International marketplace seems like a good opportunity for medium-sized companies around the world, ones with no physical presence in China, to leap into the Chinese market.
(See: By 2016, China will have 423 million e-commerce shoppers spending $457 billion – INFOGRAPHIC)
Shipping direct to Chinese consumers
Tmall International is focusing on merchants selling childcare, health, clothing, shoes, and bags for its launch, but other product categories will be added in due course. With huge concern over food safety in China, a selection of imported food items could be popular. Indeed, Tmall has already tested the waters in this area, allowing some US food merchants to ship directly to Chinese consumers. That experiment now appears to have been a test-bed for the Tmall International platform.
Overseas companies – as with Chinese merchants on Tmall – must pay a security deposit, in this case amounting to $25,000. There's also an annual fee that varies between $5,000 and $10,000 depending on the type of products sold by the brand. A more challenging requirement is that the overseas merchant must offer Chinese language online customer service , and also have product return facilities in mainland China.
(Editing by Anh-Minh Do)

Facebook Conversation
comments