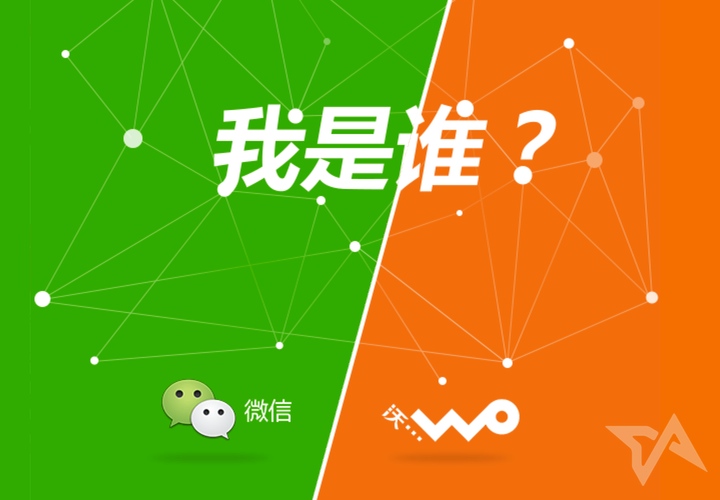 We've heard rumbles of discontent from Chinese telcos for months about the wildly popular messaging app WeChat. WeChat's robbing us of SMS revenue, they say; it's using up way too much 3G data bandwidth, they moan. Instead of improving their services, China's trio of mobile telcos have been seeking a way of making money from WeChat. Now we have a concrete vision of how that's going to happen with China Unicom's upcoming WeChat subscription plan, which will launch in selected areas on August 8.
As foreshadowed by rumors yesterday, the Guangdong provincial branch of China Unicom (NYSE:CHU; HKG:0762), the nation's second largest company in terms of 3G users, has unveiled its WeChat data plan that'll start next month. Like BBM packages that are popular around Southeast Asia, it gives heavy users of WeChat an all-you-can-eat data allowance for WeChat that doesn't detract from the 3G data given in China Unicom user's monthly plan.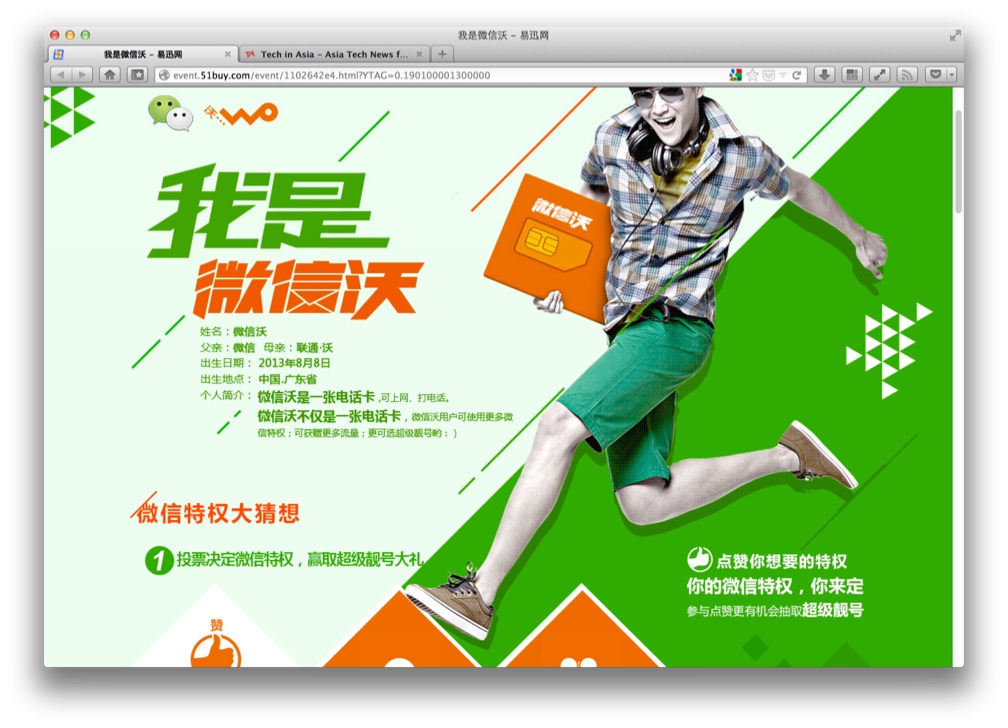 A promo page for Unicom's upcoming WeChat package is now online here (pictured above) on Tencent's e-commerce site. Tencent (HKG:0700) is also the maker of WeChat. That promo page doesn't explain how much this Wechat subscription plan will cost (it'll be in addition to someone's main China Unicom package), but yesterday's rumor pegged it at RMB 36 ($5.90) per month, which is a hefty extra on top of your 3G bill. Unicom's monthly 3G plans start from RMB 46 ($7.45) per month, though the cheapest permitted plan is $10.70 per month for those who buy an on-contract iPhone.
People can still use WeChat as normal without this extra plan. It's likely that China Mobile and China Telecom will follow suit with social messaging deals of their own.
While these subscription plans are a better scenario than other doom-laden threats issued by telcos this year, they look like a tough sell, even to heavy users of WeChat. WeChat has nearly 400 million users right now, which outpaces the 300 million in China who have signed up for 3G.
(Source: QQ Tech – article in Chinese)
(Editing by Enricko Lukman)

Facebook Conversation
comments