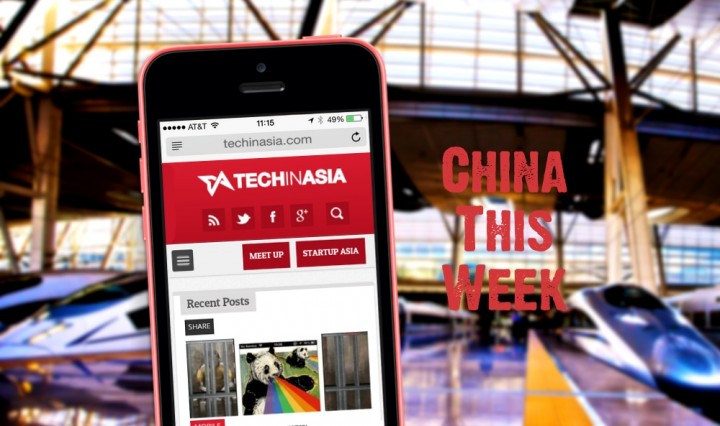 This week's China tech news is dominated by Jack Ma, Alibaba, IPOs, Apple, and a giant electromagnetic vacuum cleaner. Yep, that's a weird line-up. Here's the list:
Alibaba, the Chinese internet giant best known for its stronghold in e-commerce, just announced that it has established an office in the San Francisco for the purpose of investing in US companies.
---
In the light of the Alibaba investment news, we dug into other major Chinese web companies who are ploughing money into the US in search of creatives and new ideas.
---
The most wild attempt yet to clear the Chinese capital's chunky air comes from a deal between a Dutch artist and the Beijing Mayor. Check out the animated demo video inside.
---
Social networking apps are most popular in big cities. 53.8 percent of respondents said they used apps like Sina Weibo and WeChat often, while in third- and fourth-tier cities, the figure is about 41 percent. More statistics inside.
---
The makers of hugely popular Android apps like GO Launcher will soon list on the NYSE in an IPO that could raise as much as $80 million.
---
China's biggest online classifieds site – with 130 million monthly unique users – is ready to IPO in the US. It has 130 million monthly unique visitors.
---
This week, Alibaba founder and chairman Jack Ma continued his public push for Laiwang, his company's latecomer messaging app, as he publicly invited various Chinese celebrities and Sina Weibo influencers to start accounts on it.
---
Apple announced a bunch of new and exciting things this week. Chief among them is the iPad Air, which is coming to 32 countries on November 1.
---
That's all for this week, folks! For our full spread of China coverage, you might like to subscribe to our China RSS feed.

Facebook Conversation
comments