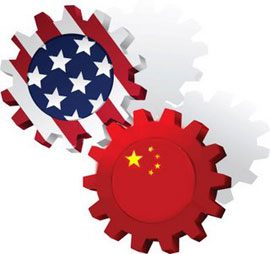 There are a lot of giant technology companies in China. But they were all modeled after the U.S: Baidu was inspired by Google, Renren by Facebook and Jiepang by Foursquare.
What China is lacking is originality, Skype founder, Niklas Zennstrom told Asia Times. In China, people are used to taking a successful idea in the U.S and replicate it in the country.
Innovation is dearly missing and that is one of the reasons why Zennstrom is hesitant to invest in a Chinese company. The Skype founder prefers start-ups with "big ideas and game changing strategies".
Despite China's lack of innovation, Zennstrom understands that the country is rising quickly and believes that now is a good time to hunt for innovative start-ups. He is full of praises on China's risk-taking culture.
"In Europe, there is also a lot of talent. But people are more comfortable with a corporate life. Afraid of failure. I was like that. I worked for a large telecom company and I was afraid of starting my own business," said Zennstrom. "In China, people are more risk-taking. Many start their own businesses."
In fact, China understands that it couldn't be a global power by being an imitator and the world's factory. China introduction of its patent development strategy earlier this year signals its dedication towards innovation. China was also ranked fourth in terms of global patent applications last year, only falling behind U.S, Japan and Germany. It will take years and the right eco-system to create a "silicon valley" in China. Beijing seems to a potential valley, but still, there is a long way to go.

Facebook Conversation
comments