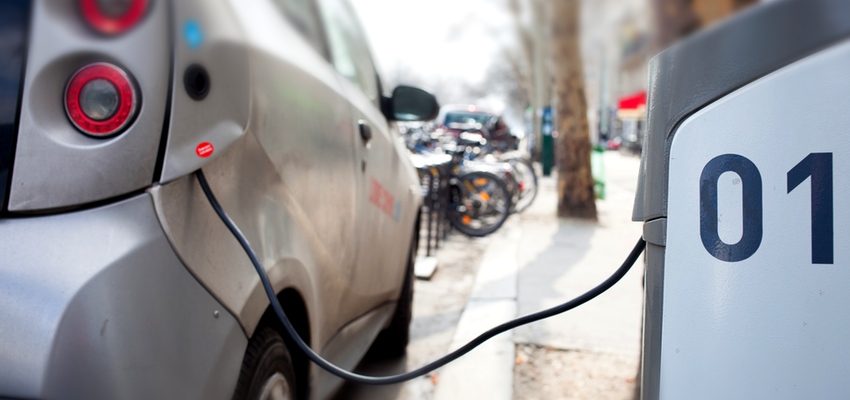 When Chinese people think of Shandong province, they probably have in mind oilfields and rows of maize – or Tsingtao, the national beer. But the province is turning to a new speciality: electric vehicles.
Last year, more than 20 automakers in Shandong produced more than 128,000 low speed EVs, of which 125,000 were sold, according to ChinaCarTimes. That production rate is up 68.6 percent on the previous year.
This week, the National Development and Reform Commission (NDRC) of China decided to give an official governmental stamp of approval to the province's electric vehicle industry, opening up the possibility of subsidies to boost the EV sector.
(See also: Tesla starts taking pre-orders in China, makes a new home on Weibo)
No threat to Tesla
While these low-speed, low-cost vehicles won't challenge Tesla any time soon, it's an important aspect of the growth of China's homegrown car industry – and a high-tech change of gear for Shandong's manufacturing landscape. The electric cars are usually bought by elderly or disabled drivers. Some models resemble Mercedes' Smart brand cars, or imitate the homegrown Chery QQ form factor.
In addition to budget EVs, Shandong's manufacturers are also specializing in electric buses, making 1,000 such buses last year.
The thumbs up from authorities also makes EV startups more attractive to investors. But's it's still a fragmented industry, where EV automakers die off every year.
One Shandong-based company staying afloat is Shifeng, which also makes non-electric trucks and farm vehicles. The not-very-imaginatively-named Shifeng Electric Car (pictured above) looks like a Fiat 500 fused with a Chery QQ and supposedly costs RMB 31,600, which is $5,100, but the Shifeng website says the price is negotiable.
The design – and, I guess, the quality – of these electric vehicles is still far away from the level of a Smart or a Mini, two popular but pricey (over RMB 200,000; $32,000) choices for China's urban middle class. But that's a problem being tackled by more mainstream Chinese car companies as well. Perhaps EVs in China can grow from cheaper vehicles sold to rural customers, people who are quite likely to have a personal garage for charging a vehicle – in contrast to China's urban apartment dwellers.
(Top photo adapted from CC-licensed image by Flickr user dahlstroms)
(Editing by Paul Bischoff)

Facebook Conversation
comments