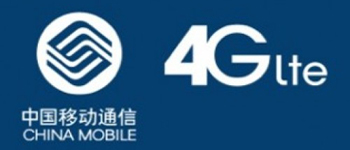 Over a year ago, we predicted China Unicom could overtake China Mobile in 3G users, and now that prediction is closer than ever to coming true. China's leading telco China Mobile (NYSE:CHL; HKG:0941) is gradually losing market share to China Unicom (NYSE:CHU; HKG:0762) and China Telecom (NYSE:CHA; HKG:0728) in the fight for mobile internet users. Semi-annual reports show China Mobile has 138 million 3G users, but China Unicom is catching up with 100 million. Last December was the first time the number of new 3G subscribers surpassed new 2G subscribers on China Mobile, but it isn't enough.
Part of the reason is simply speed. China Unicom's download speeds are more than double of those of China Mobile's — 7.2Mbps and 2.8Mbps, respectively. Even China Telecom, the third-largest telco, offers 3.1Mbps.
Another reason is the lack of TD-SCDMA (China Mobile's 3G standard) support in iPhones, which make up one-third of China's smartphone market. iPhone users will likely never get 3G coverage, instead skipping from 2.5G (Edge) straight to 4G LTE. China Mobile is banking on an upcoming deal with Apple (NASDAQ:AAPL) and heavy investment into TD-LTE (China Mobile's 4G standard) infrastructure.
The fight for 4G in China
China Telecom is also setting up 4G stations for a more international standard of 4G (FDD-LTE). It's still unclear how and when 4G licenses will be distributed. China Mobile might have an advantage here, as Sina Tech reports the government might favor China's independent TD-LTE networks over international standards because of the recent PRISM revelations. China Unicom officially chose FDD-LTE as its preferred standard, but is also testing TD-LTE just in case. Last year, China Mobile still made twice the revenue of its competitors, which also gives it more cash to invest in its own 4G network.
(Source: Sina Tech)
(Editing by Terence Lee and Josh Horwitz)

Facebook Conversation
comments