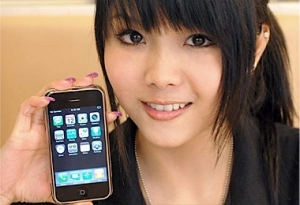 Mobile advertising expenditure is rocketing around the world, but nowhere like it is in China. Citing eMarketer, Chinese Internet research firm iResearch produced a graph showing rising mobile  spending in China. By 2015, the figure will hit a whopping $1.4 billion, way ahead of major nations like India, Russia and Brazil.
The folks at iResearch listed several points explaining why China's mobile advertising expenditure will experience exponential growth in the future:
China is the largest mobile phone market in the world. The last count was 900 million users.
China's smartphone sales volume is on the rise
More and more mobile apps now have ads installed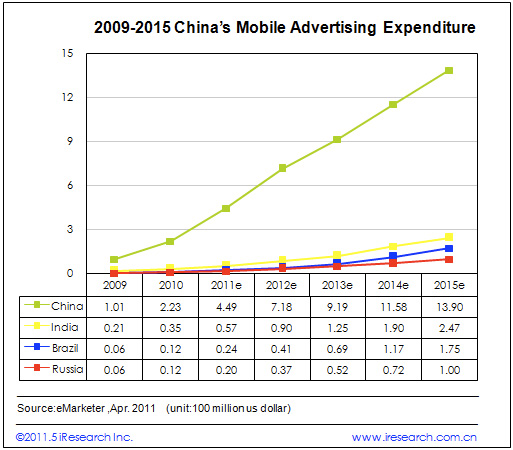 ---
China, Asia's mobile ad giant
---
While the figures are huge and impressive, it is equally important to understand how the Chinese are using mobile devices, perhaps the best indication of where advertisers should best place their money. A Nielsen report 10 months ago told us exactly that. (This is the latest report on Chinese mobile behavior that we have heard.)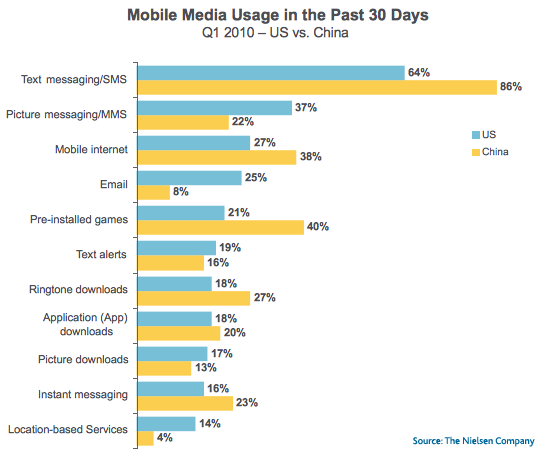 Compared to Americans, Chinese mobile users are more active in functions like text messaging, instant messaging, and mobile Internet surfing. Surprisingly, the mobile websites which Chinese usually frequent are in categories like health/fitness, automotive, education/employment, and… uh… adult content – a good point to note for advertisers working in these industries.
Unlike most countries where app stores are dominated either by Apple or Google's Android, China's mobile app store scene is vastly different. Nokia's OVI Store tops the chart,  being where 65.2 percent of mobile users in the country shop for mobile apps. Meanwhile, Android and Apple only have 13.7 percent and 9.4 percent in China, respectively.

Facebook Conversation
comments