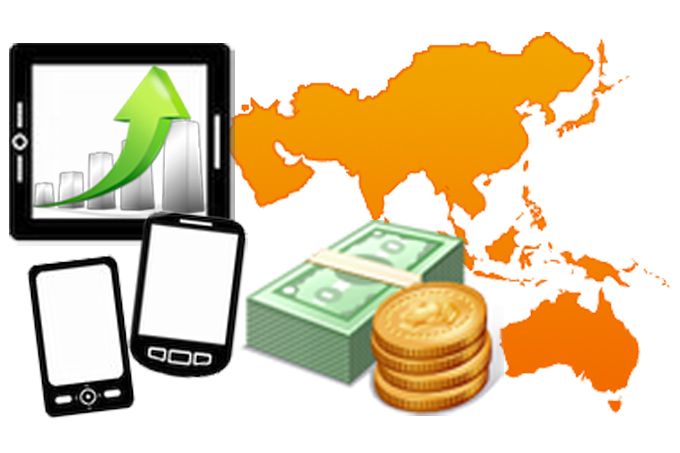 Last year, a Google executive saw that people in Asia are increasingly relying on their mobile devices to access the internet. Plus, mobile apps are really taking off in the region.
A new study by predictive analytics firm FICO shows that Asian countries lead the world in business-to-consumer (B2C) app usage. That means banking or online shopping apps, and anything else that is related to making an online purchase. Typically, e-commerce sites and banks create a mobile version of their web app to cater to their on-the-go smartphone users. It shows that people – specifically smartphones users – are already adapting to the available technologies we have today.
The study uses the term "mobile natives" to define consumers who make transactions or purchase items on mobile devices every day. FICO says that these mobile natives are mostly affluent males who consider themselves early adopters of technology, and typically aged under 34.
Asian countries are mobile natives
Digging deeper into the study, it shows that China, South Korea and India are the countries in Asia with the highest percentage of mobile app shoppers at 51, 50 and 49 percent respectively. Meanwhile, France and the United States have the lowest percentage of mobile shoppers 12 and 16 percent, respectively.
The survey was conducted online in mid-2013 across 2,239 adult smartphone users in 14 countries: Australia, Brazil, China, France, Germany, India, Italy, Japan, Korea, Mexico, Russia, Turkey, the UK, and the United States.
Asian m-commerce rise
The strong numbers for China, South Korea, and India reflect that businesses tapping into the Asian region have great potential for growth once they become accessible through smartphone apps. FICO states that when there is pressure from consumers to allow them to interact via mobile channels, businesses are quick to respond. The firm sees that this is most apparent in the retail sector, where businesses are engaging with consumers to cultivate brand loyalty and make special offers.
Indeed, we've seen a number of Asian businesses do this recently. Take, for example, China e-commerce giant Tmall (part of Alibaba), which realized the trend by launching a good-looking iPhone app last year. Likewise, Rocket Internet's Zalora has successfully drummed up 25 percent of its revenue from mobile apps.
In addition, China's mobile commerce industry was worth $4.29 billion in the first quarter of this year, a number pushed by m-commerce giant Taobao (also an Alibaba site). These are proof that m-commerce can actually create good business revenue streams.
Others still lag behind
But while a number of countries lead in this arena, some are still left behind. According to FICO, more than half of consumers globally have yet to embrace m-commerce apps. Even though people have smartphones, a huge number still prefer traditional channels such as desktop websites or in-person interactions.
In Asia, one of these not-so-mobile markets is Japan. The survey shows that the rate of mobile shoppers in Japan is only at 15 percent. It is surprising considering that last year Comscore reported that one out of five people in Japan owns a smartphone. And we've actually seen a number of mobile apps getting good traction in the country.
However, a study conducted in February this year shows that m-commerce in Japan already accounts for almost one quarter of all online revenues in 2012. So it may be safe to say that there is still a diverse population in Japan, but with a slowly growing mobile shopper population.
Apart from Japan, there are other markets that have yet to incorporate mobile transactions into daily life. Mobile users in Vietnam, Thailand, and Indonesia are still not ready to make mobile payments. Likewise, the Philippines still has a low smartphone adoption rate which could be a factor in lagging m-commerce growth.
Apart from low smartphone adoption in some markets, there are other issues such as poor infrastructure holding back e-commerce in general, and the cost of getting online. Once these problems are overcome, maybe these other Asian countries can also reach the momentum that China and Korea have in terms of m-commerce. When it comes to smartphone adoption, cheap smartphones in these markets are helping to increase smartphone usage, and in turn aid in the growth of m-commerce.
As for businesses, what they can do at this point is educate their own customer bases on how such apps can be beneficial to them. Especially if they will be dealing with customers' money, companies should also assure people that making transactions through mobile phones is secure.
(Editing by Steven Millward)

Facebook Conversation
comments