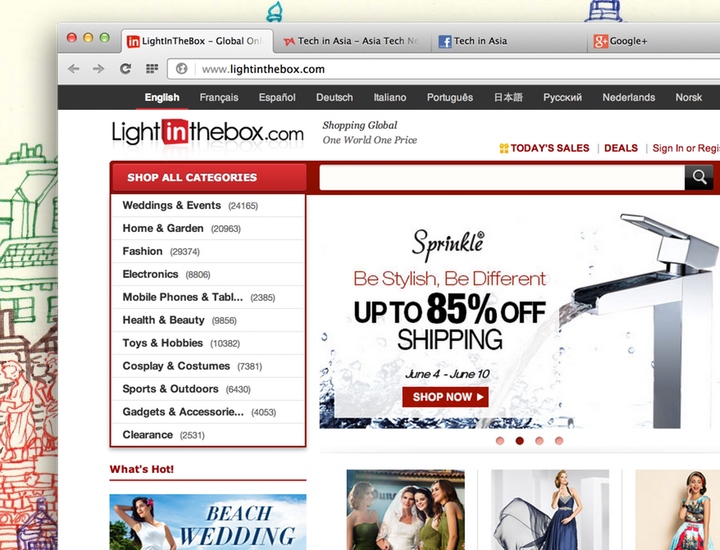 Here's a new tech ticker for you: $LITB. That's the stock market moniker for Chinese B2B e-commerce site LightInTheBox (NYSE:LITB), which has just gone public on the New York Stock Exchange. The global sourcing platform for business and retailers to buy goods direct from Chinese suppliers was aiming to raise up to $100 million and had set its opening price at $9.50 per share.

Shortly after the NYSE opened, LightInTheBox's share price started trading at just over $11.20, and in the first 30 minutes of trading, as I write this, it's up to $12.10.

(See: Check Out the Biggest Winners and Losers among Chinese Web IPOs [CHART])

The only Chinese tech IPOs in the US last year were two similarly niche products, and they've both performed well over time. Those were flash sales site VIPShop (NYSE:VIPS) and social gaming platform YY (NASDAQ:YY).

LightInTheBox has been invested in by Zhenfund during its growth stages; its primary rival is Alibaba's global B2B site. The newly-IPO'd site claims to have 2.5 million users and pulled in $200 million in net revenues in 2012.

Facebook Conversation
comments