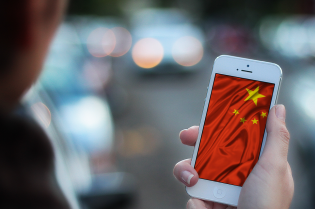 Chinese companies have occasionally taken a stab at producing PC operating systems — StartOS is the coolest one we've seen, though it's Linux-based — but the world is still running mostly Windows, OS X and Linux, all operating systems that were developed outside China. Even in the world of smartphone operating systems, many companies have tried but none have managed anything to rival Android or iOS, and almost all of China's "independent" smartphone operating systems are actually Android-based.
So what gives? Yesterday, Ji Yongqing (a seasoned tech reporter and the author of several books on China's IT industry), addressed the operating system problem and laid out three reasons for China's failure to produce a great OS in a blog post titled "Why Chinese People Can't Produce Our Own Operating System." It's pretty interesting, so I've translated the most relevant part of it — Ji's three reasons for China's OS gap — below.
(This should be obvious, but since I'll probably get angry comments otherwise, I should make it clear that I don't personally agree with everything Ji says here).
---
1. We lack basic R&D strength.
The US already has a complete "government-university-industry" R&D supply chain: the government sets the direction, universities do the fundamental research, and industry produces the products. But our government directly orders universities and companies to produce products without researching what the best direction is for the future. Instead society is stuck in fickleness and shortsightedness, and the result is lots of money wasted and mistakes made on basic R&D and lost opportunities to overtake [the West].
For example, in the TV industry, when others were researching LCD, we were happy to be the kings of CRT. When they came out with LCD, we rushed to follow, but they had begun researching LED. We're always behind, reactive.
Returning to operating systems, since we haven't made any contributions to the field of PC operating systems in the past, how could we now create a competitive mobile operating system with no base [to work from]? Apple and Google both have years of cumulative knowledge from PC operating systems. If no one ever plants the seed, how can we expect to cool off in the shade of a tree later down the line?
2. We lack high-end technical talent.
I heard about a Chinese company not long ago that sent people to Silicon Valley specifically to hire skilled platform developing talent. This company had run into the problem of escalation: they developed and developed until they needed a first-class platform and discovered they couldn't pull it off.
You may think that's strange; China has so many programmers, why would you need to go to America to find talent? The problem is that Chinese programmers are a dime a dozen, but really high-end skills are impossible to find. China puts too much emphasis on profits and too little on ideals, but operating systems require a long-term investment, and the results take too long to arrive so many Chinese companies aren't willing to invest, instead always taking from the open-source Linux community but never contributing. This is also a bad influence on programmers, who as a result often aren't willing to really delve into fundamental software research, and instead prefer to work on high-profile and potentially profitable apps. Even now in the internet industry, everyone talks about product managers and no one talks about software architects, but in truth the two are equally important.
3. We lack an ecosystem.
Even if we could create our own technology standards, we couldn't promote those standards [to the world], so we could never be truly successful. To do this, we'll need to break away from the "lone wolf" model and head out into the world, cooperating with hardware, software, and integrated firms to create a positive [tech] ecosystem. But that's what we're worst at; in the past we've become used to fighting alone, always the guerrilla warrior in the shadows and never launching frontal assaults en masse. For example, even when we created some of our own technological standards like in Loongson chips, WAPI and TD-SCDMA, we were unable to create an ecosystem for them and thus the end result was failure.
Because we don't have the "three-stage rocket" of basic R&D, high-end talent, and an ecosystem, our "satellite" will never reach space. That's why I'm pessimistic about China creating our own mobile operating system unless Huawei, Alibaba, Tencent, Baidu and other companies with real power truly set their hearts on doing this [and work together]. I think it will be quite a long time before that happens. So what should we do now? I fear we can only prop up a few of the weaker overseas operating systems to try to prevent any one from becoming too dominant.
---
While I don't agree with everything Ji says here, he makes some very salient points, and I think his examples of previous technical standards like TD-SCDMA because of the failure to create and/or integrate into international tech ecosystems are especially illuminating. But Chinese companies may be learning from these mistakes. The Chinese-developed TD-LTE 4G standard is still being rolled out, but initially it appears to have a bit more international appeal than TD-SCDMA ever did. If TD-LTE catches on, perhaps Chinese internet companies could apply some of those lessons to create a truly appealing Chinese mobile OS instead of just releasing Android re-skins.

Facebook Conversation
comments