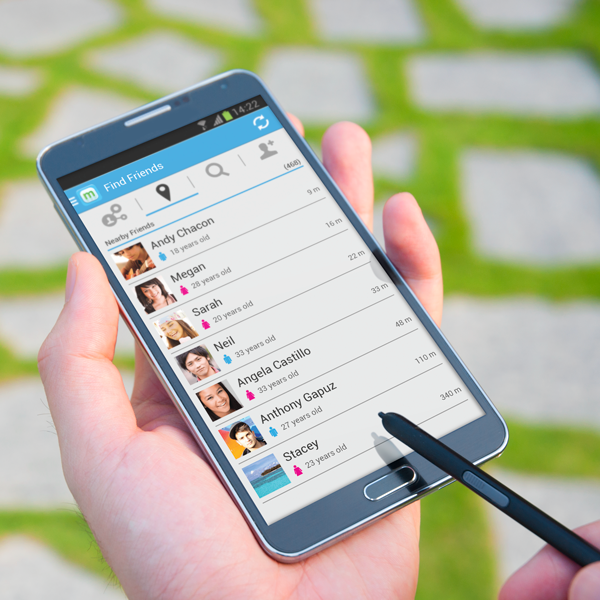 A Hong Kong-made mobile chat app Maaii led by former head of Skype Asia Chris Lewis has been making a name for its focus on voice calls and voice messages for a few months now. Today it launched its version 2.2.
The new version includes three main updates:
1. Audio Effects: Users can now use a range of sound effects during calls with friends, personalizing their experience in a way they haven't been able to before.
2. Video Caller ID: Users will now be able to create a short six-second video ID displayed to friends before the call is picked up (so you can see the friend calling you before you even answer).
3. Friend Finding: There are three new ways for users to search for new friends to add to their networks.
Friend recommendations – The app will map and recommend contacts who share common friends among their network.
Location-based search – Similar to the location-based search for WeChat, users will be able to search for other Maaii users in their immediate area.
Search by PIN – Similar to BBM, users can search for friends via unique Maaii PIN codes.
4. Vietnamese Language: The latest version has been localized to support Vietnamese language (tiếng Việt). 
In addition, with the 2.2 update, Maaii reduced the app file size by 40 percent. It seems like this app is putting up a real fight in the very competitive chat app war.
Before this launch Tech in Asia got to test drive the beta version a bit. The added functions make the app more interesting. However, similar to the older version, the app's forte is still the quality of the voice messages and calls. The free call to other Maaii users works quite well. This could put it on par with Skype. The cost to make phone calls on Maaii and Skype are the same or relatively close to one another.
Maaii's VP of operation Chris did mention:
Maaii is not really trying to stand as a competitor against major players like Line, Viber, or WeChat, which are looking looking to build themselves into larger social platforms. What the company is interested in is being the best voice app possible – as that is the DNA of the company.
In the past, Maaii did gain some name recognition for adding 500,000 new users in Thailand in just 24 hours. It recently announced it had just passed the one million users milestone in Thailand. It also recorded adding one million new users across Southeast Asia in seven days and saw more than 1,500 percent growth in daily usage for both IM and calls.
(Editing by Paul Bischoff)

Facebook Conversation
comments