Raising funds from the right investors is important because they will become a part of the company where you've put much sweat and tears. To find the right investors, it's good to conduct due diligence, which involves talking to relevant people and finding out first-hand information. Platforms like Capital On Stage, which is coming to Singapore this September 24 and connects startup founders to investors, can help.
Unlike typical conferences where startup founders pitch to investors, this event takes the reverse approach. So investors who have been specially handpicked by the Capital On Stage team will be presenting themselves to startups who have been chosen to participate.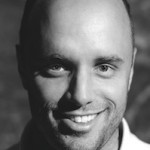 We interviewed Arjen Strijker (pictured right), founder at Capital On Stage about why he started this event, his thoughts on the European startup scene, and how startups in Asia can tap into the European market.
Vanessa: Could you give us a some insights on how the European startup scene is like, and what are the trends that you are currently seeing?
Arjen: Generally speaking, the European startup scene is vibrant and growing significantly. It's one reason why there are so many conferences around this topic. However, since our very first Capital on Stage conference in 2011 we immediately noticed how big the need is for European startups to know more specific things about venture capitalists, rather than just the investment focus and size of their investment tickets that's (vaguely) mentioned on investors' websites.
In an interview I did for Forbes I mentioned that a big mismatch exists between the worlds investors and startups live in, simply because they're such a different breed (investors generally have an air of being unreachable and mostly lead much easier lives than bootstrapping startups). Another thing I see is that a sense of camaraderie is nearly absent in Europe, while I think that part of the "magic" of why things get done in Silicon Valley is that no one seems to care about corporate titles. A young startup founder can easily approach, meet, and get the immediate help of a CEO of a public listed company with, of course, the right approach or introduction. In Europe this seems much more complicated and people in higher positions tend to bother less with startups directly.
However, the overall trend is that things are moving forward, towards a more open atmosphere that indeed fosters camaraderie.
What kind of startups are there in Europe?
The biggest difference between European and US startups in my view is that European startups tend to focus more on developing proven ideas and adapt them well into the European market. In short, there are a lot of copycats. But these copied business models are executed in such an excellent way that a US-based company would never be able to. In the end, everything is influenced by culture.
How is the investment scene like?
While every VC is preaching that they only invest in great people (you can view a great amount of VCs mentioning this on our stage in their five-minute pitches in our archive), the reverse holds true as well: great entrepreneurs expect to get funded by great investors. Then you can debate about what the definition of a great investor actually is. For us, we like to let our startup audience judge for themselves who they think is a great investor. Of course this can be seen at our conferences; it's the actual reason why we let investors present to startups in the first place!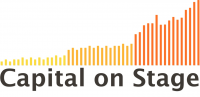 In summary, I think that the need for "receiving more knowledge about investors" is a global trend and not just in Europe. This is why we're now expanding our conference series to Singapore (which will be held at Google Singapore on September 24). To answer your question in more detail, I think that the European investment scene is learning, or at least open to sharing, and opening up.
Even though one could argue whether venture capitalism is in decline due to alternative investment opportunities like crowdfunding, when venture capitalist are opening shop or scanning a certain region on the globe, it is a direct response to innovation activity in that region. The two always come hand in hand. Therefore it's good to know that many European cities, including Berlin and London in pole position, are trying hard to get more innovation flowing by supporting all kinds of startup initiatives such as building physical incubators and startup accelerator programs. VCs will be involved — for better or worse — and will always help to accelerate innovation.
What do European investors look out for?
Talented people and teams.
How do you define "talented" here?
Defining talent is not easy – it requires skill and a special nose for finding it. I find talent via other talented people inside my existing network of contacts and friends. Spending time with talented people makes you understand how they feel, function, and you can learn lots of things by seeing them work. They're the people who lead me to finding new talent, regardless of what obstacles are seemingly in the way (distance, different levels of society, etc). In short, I work extremely well via word of mouth – it is also the key factor for how I'm sourcing the audience — VCs and startups — for our upcoming first Capital On Stage Singapore conference.
How can startups in Asia tap into the European markets, and what are the various platforms available for them?
A leading platform that actively fosters the relationships between investors and startups is one of our partners called DealMarket. They even built a customised CRM for us to do the screening and selection of our entire startup application process. I recommend all Asian startups that are looking to expand to, open up shop in Europe, or want get funded by European VCs to register on this platform. Of course I also recommend to request an invitation to our annual Capital On Stage in London or Berlin. Next year we'll already be doing our third edition in London, and we're quite proud of it.
Event details
Here's a shameless plug from Tech in Asia. Our founder Willis Wee will be giving a keynote presentation at Capital On Stage Singapore. If you are a technology startup founder and looking for (another round of) funding, you might want to check out the event which will take place at Google Singapore on September 24. Once you're invited, you will get to meet one-on-one with the top two investors of your choice for 15 minutes each. You can request an invitation today via this link.
(Editing by Terence Lee and Steven Millward)

Facebook Conversation
comments