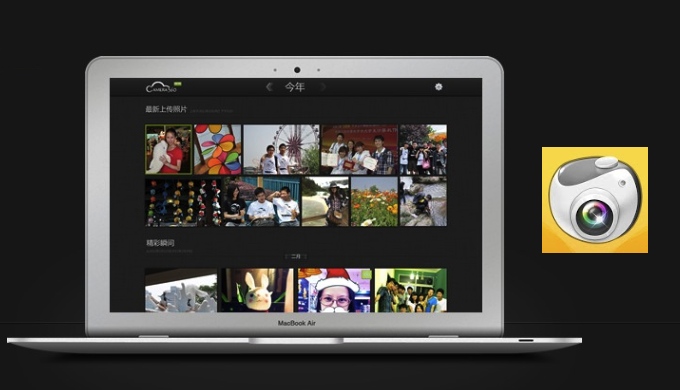 The Chinese app makers behind the smash-hit Camera360 seem to be busy spending their $10 million in new funding on creating new stuff [1]. The latest addition is called "Camera360 Cloud Albums" (for want of an official English name yet), allowing users to upload and backup their funky-filtered photographic work into the cloud.
On your laptop or tablet, the new Camera360 Cloud Albums service is accessible via this web app. This backup feature will soon be added into the regular Camera360 app (for iPhone and Android), and a beta version that incorporates this new cloud element is available to snag from the new albums homepage. But the current versions of the popular camera app in iTunes and Google Play don't have this yet.
I downloaded the beta of the update, and inevitably it involves signing up for a Camera360 ID before making use of the cloud backup. It seems like a smart move by the startup, Sichuan-based Pinguo, to turn its app downloaders (a claimed 30+ million) into verifiable, registered users. It's not clear if Camera360 Cloud Albums will charge for extra storage space.
For heavy users of the Camera360 app, the new feature will be an alternative to other cloud offerings from Xiaomi (the new Mi-Drive), Baidu (with its Dropbox-like WangPan), the startup Yun.io, and plenty more choices.

Facebook Conversation
comments