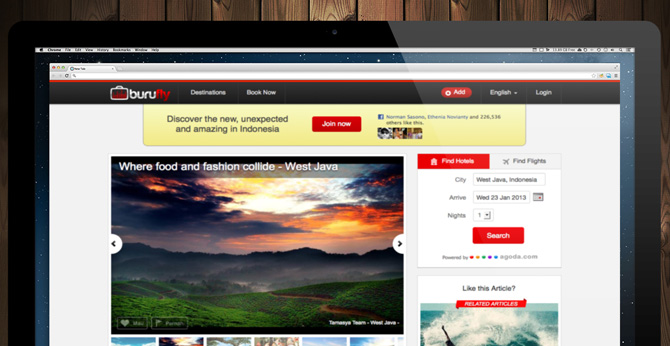 Indonesian social travel site Burufly has concluded a financing round from Walden International and Batavia Incubator. The sum of the investment wasn't disclosed.
Unlike other meta search travel sites, Burufly slants more toward social and original travel-related content. Pete Goldsworthy founded the company in April 2012; he believes that good travel-related content helps Burufly acquire users more efficiently rather than relying on marketing. Burufly was previously invested in by Ardent Capital and now has more than 380,000 registered members who shared 3,000 images last week and generated more than three million engagements (likes, comments) so far.
The investment will be used to develop more content, both user-generated and editorial, and also improve on its social marketplace for travelers to build their networks and share their experiences.

Facebook Conversation
comments