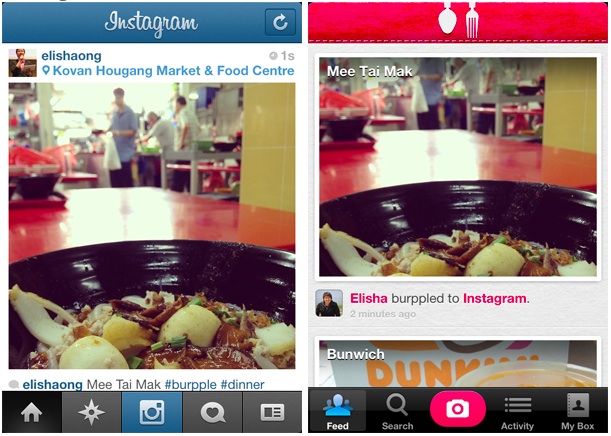 The food journal app Burpple is getting new features in its v1.1.6 update, with the two biggest being support for cross-posting from Instagram, as well as a full Japanese language localization (pictured below). The Singaporean startup behind Burpple app explains to us that a Japanese version made sense right now as there has been strong growth in Japan already among its user-base – and Instagram is just a no-brainer.
Burpple's Elisha Ong tells us that Japan's great food culture also made it a destination for the foodie app; there has even been a group of housewives using Burpple to share their home-cooked creations and recipes. To back all that up, the startup now has a Japanese team member too.
As for Instagram, Elisha explains more fully:
There are literally millions of people posting photos of food on Instagram – many of whom are already concurrently posting the same photos to their Burpple app. On one hand, we want to make this a more seamless process with the integration – you can now simply add a #burpple or food-related hashtags to sync photos from Instagram to Burpple – and above and beyond that to be the food brain for the user by adding more value to these photos – they can search, edit, curate and use them to discover food around them.
The update also sees a new UI element on Burpple in the form of "flash card" style overlays for user profiles, and the ability to edit your profile in-app.
You might recall that Burpple localized itself for China earlier this year, adding Chinese language support in the app as well as the ability to post to the microblogging service Sina Weibo. Elisha reveals that the initial support for Weibo has "gained interest from several large Chinese social networks," and so some potential partnerships are being explored. I guess one major option would be Renren (NYSE:RENN), which is China's biggest Facebook-esque site.
The updated Burpple app, still iOS-only for now, is already in the iTunes App Store.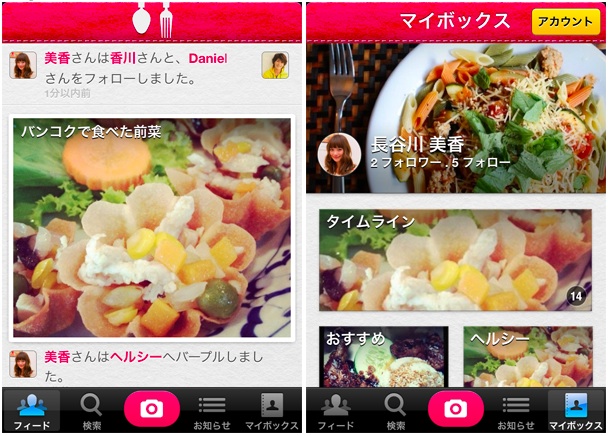 Facebook Conversation
comments