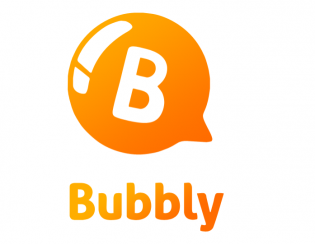 Known as the 'voice microblog' or 'Twitter with a voice,' Bubbly is finally debuting its iPhone app today. The app looks pretty neat and intuitive to use. It allows users to find and follow local celebrities on Bubbly.
With the service now on a native app, it also allows users to comment, like, and share conversations more easily. Prior to this app, updates were sent and received through SMS or voice call. Most feature phone users are in India, with some in Japan, Indonesia, and the Philippines as well.
The iOS version of Bubbly will be very much welcome by iPhone users, and it should certainly help the service grow in other Asian markets, particularly in places with high smartphone penetration like Singapore. Some people might compare it to Whatsapp which also has text and voice recording functions. But Bubbly has a bunch of celebrities under its umbrella and also a follow function.
The app is available in India, Singapore, Vietnam, Thailand, and Malaysia today, and will soon be made available for download in Indonesia, the Philippines, and Japan. Bubbly was created by Bubble Motion who received $10 million from SingTel Innov8, Infocomm Investments, Sequoia Capital, Palomar Ventures, and NGC just a year ago. Back then, the company had 7 million users, but today we learned that Bubbly has more than 15 million users mainly spanning across Asia. And that's more than a hundred percent annual growth rate, which is certainly impressive.
An Android app is in the works for next month, and while we're told that Windows Phone is on Bubbly's radar, the focus for now remains iOS and Android. Check out a demo of the iOS app below:
Have Your Say!