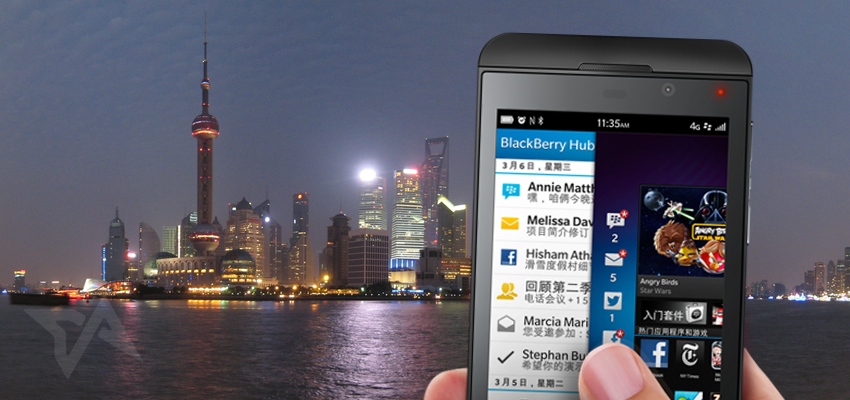 The Globe and Mail's chronology of BlackBerry's crumbling empire includes a fascinating – and overlooked – section on a top secret plan for a joint venture business in China. Initiated in 2010, the plan would have opened the China market to a tweaked version of BlackBerry's OS. But it came to nothing, and what seemed like a solid plan for RIM (as the firm was called at the time) was shelved in early 2013.
For years, Chinese authorities have limited BlackBerry (NASDAQ:BBRY) device sales to select enterprise users, meaning that the Canadian firm's market share in the nation is close to zero. In contrast, China's smartphone market is booming, with an estimated 360 million new smartphones being shipped in the country this year.
The paper reports:
In the summer of 2010, RIM's chairwoman Barbara Stymiest and then co-chief executive officer Jim Balsillie approached the state-owned fund China Investment Corp. (CIC) with an overture to form a joint venture. According to people familiar with the discussions, Mr. Balsillie and CIC reached a preliminary understanding in 2011. Under the plan, Beijing agreed to approve RIM as the official supplier of wireless operating systems in China, one of world's biggest and fastest growing mobile markets that was virtually closed to foreign competitors.

A new China-based company would be formed and owned by CIC, RIM and a handful of Chinese mobile phone makers. The venture would sell Chinese-made phones which, under a licensing agreement, would operate on RIM's core software.

"Beijing was very keen to do this deal," said one person involved in the talks.
While Balsillie championed the venture, RIM co-CEO Mike Lazaridis and a number of directors worried about being distracted from the firm's crucial next-gen smartphone OS, BB10.
That resulted in the China joint venture being debated for two solid years while "potential Asian partners were left in the dark," notes the Globe. New CEO Thorsten Heins shelved the JV plan sometime in early 2013. He was appointed in January of this year.
As with much of BlackBerry's recent history, we're left wondering what might have been. Backed by a joint venture and with a boost from one or two – or all three – of China's telcos, BlackBerry might be in stronger financial health than it's in now. It's not clear if the joint venture would entail BlackBerry-branded phones being sold in China, or a Windows Phone-like system of being used by licensed for use by selected OEMs.
BlackBerry is having to absorb a near $1 billion write-down from unsold stock of Z10 and Q10 phones.
China's telecoms and media regulations are far from being a level playing field for foreign firms, but do you think a made-for-China BlackBerry device/OS would have stood a chance up against iOS and Android? Share your thoughts in the comments.
See the full article by the Globe and Mail on how BlackBerry blew it.
(Top image uses a CC-licensed photo by Flickr user joanet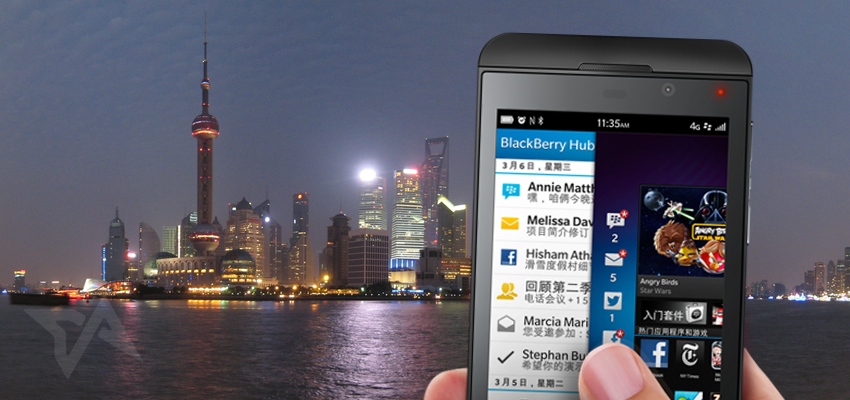 )
(Editing by TKTK)

Facebook Conversation
comments