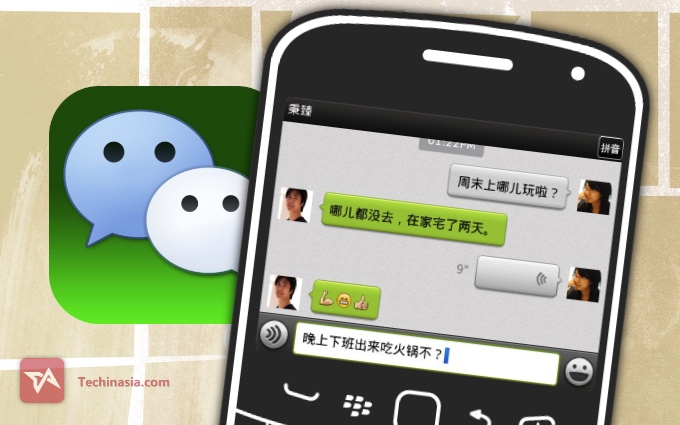 WeChat and Sina Weibo users on Blackberry – what's left of them – will finally be able to get their social networking fix within the next month. Tencent's WeChat, China's most popular messaging app, will get the Facebook timeline-esque Moments feed on BB10 that's been available on the iOS and Android versions for more than a year. It's unclear if Moments will be supported on older versions of Blackberry OS.  WeChat only launched on BB10 in July of this year and Blackberry OS 6 and 7 late last year.
Sina (NASDAQ:SINA) will launch Sina Weibo, China's Twitter-like service, on BB10 in the next couple of weeks. The international English version has been available on the iPhone since April 2011. Both apps look pretty similar to their Android and iPhone counterparts, with no exclusive BB10 features to speak of.
Why so late?
So Blackberry is quite late to the game in China. Based on the presentation given at today's Blackberry Jam conference in Hong Kong, the company is still focused on the west, — or at least Taiwan, Hong Kong, and overseas Chinese — but only looks east for app developers, not customers. For instance, a spokesperson said 37 percent of Blackberry World (BB's app store) apps come from the Asia-Pacific region. He also said 33 percent of Asian developers generate revenue in North America, 20 percent in Europe, and four percent in the Middle East and Africa. It's just as likely Blackberry doesn't take Asia seriously as Asia doesn't take Blackberry seriously. Blackberry's most successful markets in Asia include Malaysia and Indonesia.
(Editing by Steven Millward, Anh-Minh Do, and Josh Horwitz)

Facebook Conversation
comments