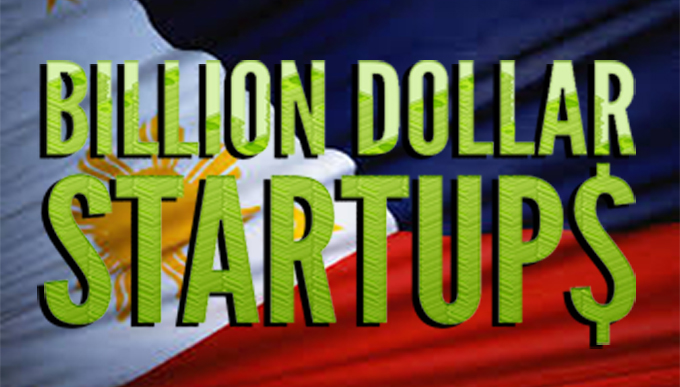 In different parts of Asia, we've seen a lot of startups start from scratch and become billion-dollar companies. We have Baidu and Tencent from China, and Gungho from Japan 1, to name but three. In the Philippines, the startup ecosystem started to gain momentum with a growing number of organizations, including incubators and accelerators supporting the community. But can a billion-dollar startup also come from the Philippines? Incubator Kickstart Ventures and Australian venture builder Pollenizer believe so.
A short while back, we saw Australian venture builder Pollenizer enter the Philippines through its partnership with Kickstart in its search for the next gutsy startup. Tapping on this partnership, we recently talked to Kickstart president Minette Navarette, and Pollenizer co-founder, Phil Morle. The two strongly believe that there will be a billion-dollar startup to come out of the Philippines. How can this happen? Just like any other success stories, making this happen is not an overnight process. Minette says that different sects of the ecosystem – like the corporates and media – have to work together in lifting up the startup founders to make this happen. She adds:
When you say there will be a billion-dollar company out of the Philippines, that's a big stretch. We have to work together as a community.
But what makes the pool of talent in the country peculiar among other markets? As for Phil, he says he saw the "quality of entrepreneurship [in the Philippines]… People like me can learn from the people here." He adds:
This ecosystem is growing very rapidly, it's a lot more advanced than many other places. I come back every couple of months and see the companies evolve and get more traction. I think the reason its going faster is the companies feeding up each other. Learning had to do it.
What does it take?
So the status of the Philippine economy and the pool of talent here leads the two organizations to believe that Filipino entrepreneurs can make it big. But to make this happen, Phil underscores that the startups have to think beyond their own country. "Thats our goal, to make global businesses out of the Philippines."
Minette also cites that, looking back, it did not matter to people that Skype was an idea from Estonia. She says:
If something out of Estonia can grow to be a multi-billion value business, why can't something from the Philippines? You have to be open-minded, you have to think of a bigger market than your neighborhood.
Building bridges
In Asia, Singapore is one of those countries with a healthy startup ecosystem, this is where a good number of venture capitalists are willing to fund startups. According to Minette, in the Philippines, there are also firms who have the capacity to invest. "It's a matter of getting good quality investments, so that people begin to see the pioneers moving forward, making progress… When we get the execution up, the money will come."
The partnership created by Kickstart and Pollenizer aims to make this happen – to have good quality startups coming from the Philippines. Kickstart and Pollenizer have already shortlisted 18 candidates from over 90 entries it received from its recent hunt for the next startup to support. The chosen startup will receive funding from both organizations, and a 12-month incubation period. Apart from the expertise the two organizations will provide, it also aims to connect the startup to other ecosystems such as Singapore and Sydney. This is to help the Philippine startup learn from each other and see opportunities.
Phil says they want to find an idea that "transcends borders," and they aim to do it more than just one time.
We have seen this happen in other Asian markets, and it's not impossible that there will also be a billion-dollar startup soon in the Philippines. The only question is, when.

Facebook Conversation
comments