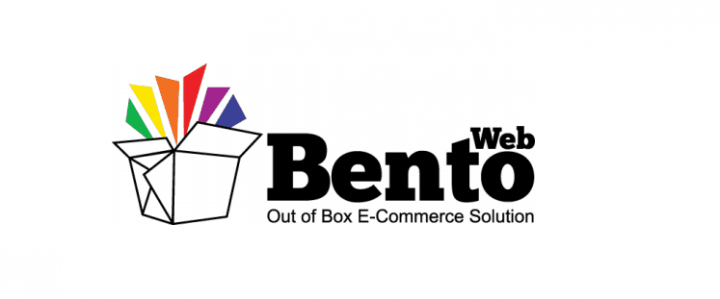 A Bangkok based all-in-one e-commerce service startup, BentoWeb offers a ready-made online store that helps customers accept orders and payments from social networks and mobile devices. Now the business is ready to expand across Asia.
Started as an idea to help his family-owned small business operate online more effectively, Nutthaseth Sirinanthananon, the founder of BentoWeb, then started an online platform for his family. Word soon spread. The family's friends turned to him asking for help to expand their businesses onto the web. At that point, Nuttaseth decided to start an e-commerce platform focusing on people who sell products through Facebook and various other channels.
Mom-and-pop's helpers
When asked what makes BentoWeb stand out from other e-commerce platforms that are operating in Thailand – such as Talad.com or aCommerce – Nutthaseth commented:
It's the ease of using the platform. I try to build BentoWeb focusing on user interface. I want to make it as friendly as possible so that my uncle's, my friends' moms and pops stores, or anyone with less e-commerce experience, can use.
F-commerce inspired by Facebook's simplicity
Sleek and clean design is the selling point for BentoWeb. Remember Hi5? Remember when it was really messy? (Raise your hand if you are one of those who customized their Hi5 page until you couldn't actually read anything. Me? Guilty as charged!) The platform's founder doesn't want to see that happen to his company. That's why his idol is Facebook. He wants BentoWeb to be as clean and as easy to use as possible. Although users can't design their own page, they can upload photos and plug them into Facebook. Nutthaseth ensures that the service's customers will have clean yet beautiful online shops.
It's not only the sellers that can benefit from BentoWeb. This platform is optimized to make life easier for buyers also. The startup claims buyers can buy products from shops on BentoWeb in 32 seconds!
Connect sellers and buyers across Asia
With Thailand as its testing ground for the last 15 months, the startup is ready to expand. Next month, Nutthaseth will be talking to a partner in Japan, then Singapore after that. His goal is to see BentoWeb used across Asia. The platform is now available in Thai and English, but Japanese is coming soon.
Now, there are over 15,000 shops on BentoWeb. Although the startup's main clients at first were SMEs, big brands like Murad, Misha Thailand, and Garmin are also among its users.
BentoWeb is also in the middle of launching an app for stores to manage their stock, update price, and more stuff, on their phones. The app is now pending Apple's approval.
(Editing by Steven Millward and Anh-Minh Do)

Facebook Conversation
comments