Soccer is the most popular sport in the world, and chat apps seem to be trying to get a chunk of that popularity by partnering with football stars. This is what Japan-based Line is up to as it partners with Spanish football club giants Barcelona and Real Madrid.
The partnership entails two things with both clubs. First, there will be Barcelona and Real Madrid official accounts within Line app. Second, Line will offer free and premium stickers relating to both clubs to its users. Pictured below are the upcoming Line stickers for Barcelona. They show off football stars Lionel Messi, Carles Puyol, Andre Iniesta, Xavi, and even new boy Neymar in wacky cartoon form.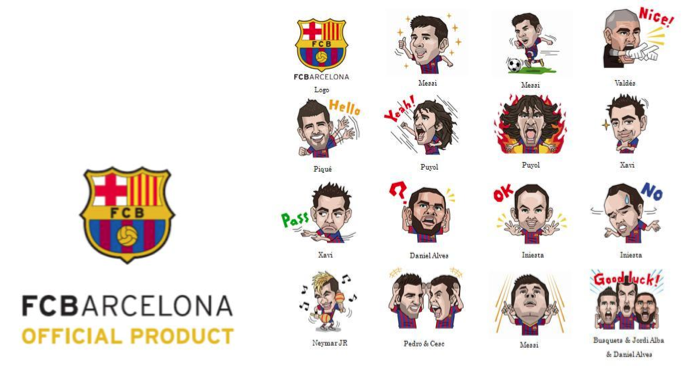 Note: We'll update this post when we get the Real Madrid version of the stickers.
15 million registered users in Spain
Just a couple of weeks ago, Line revealed that it has 15 million users in Spain – from a total of 230 million registered users. We'll see how these new partnerships help grow Line's popularity there.
China-made rival messaging app WeChat recently signed Barcelona star Lionel Messi to star in its TV ads, and it has gained huge popularity because of it.
Is Line and WeChat's alignment with football an indication that we will see more chat apps teaming up with football giants in the near future? On top of this, are we about to see Asia-made chat apps more seriously tackling European markets?
(Editing by Paul Bischoff, Anh-Minh Do, and Steven Millward)

Facebook Conversation
comments