Next up for Tech in Asia Meetup: Bangkok!
We have invited Moo Natavudh, CEO of Ookbee, to share with us how the Thai market has evolved over the past year and insights on the upcoming trends and key industries to take note of in the upcoming year. For folks who have their eyes set on the Thai market, join us! This meetup is geared up for a great time to share and network.
If you are interested, join us on September 19, 6:30 p.m @ Launchpad. Tickets for Tech in Asia Meetup are free but grab them fast while stocks last.
Agenda:
6.30 – 7.00pm: Registration
7:00 – 7.45pm: [Interview] What is installed for the Thai market in the upcoming year?
7.45 – 8.00pm: Q&A
8.00 – 9.00pm: Networking & Light Refreshments
Venue: Launchpad @ 139 Thanon Pan, Bang Rak, Bangkok, Thailand 10500
Speaker: Moo Natavudh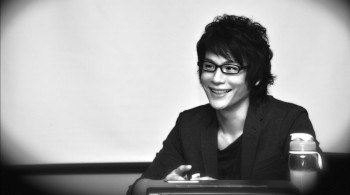 Moo Natavudh is a tech entrepreneur with over 12 years experience in founding, funding and managing tech companies in Thailand.
He is currently the founder and CEO of Ookbee, Thailand's biggest e-book store with a market shares of over 85 percent. Ookbee's two most popular apps are AIS Bookstore and the B2S E-Bookstore. Since their launch, both apps have been in the top five 'top grossing' iPad apps in the Thai Apple App Store every day for the past two years. Besides these two apps, Ookbee has over 180 more on the App Store. Ookbee now has over five million downloads and four million users, and is adding more than 10,000 new users every day.
Ookbee raised $2 million in September 2012 from InVent (a venture capital arm of In Touch, which is the equivalent of SingTel Innov8 in Singapore), valuing the company at $8 million.
Besides Ookbee, Moo is also the founder and CEO of IT WORKS, one of the leading software companies in Thailand. Ookbee was started as a project in this company and was spun-off in March 2012.
Not forgetting, a huge thank you to our awesome sponsors:
---
Special thanks
---

---
Corporate sponsors
---
---
VC sponsors
---
---
Startup sponsors
---

Facebook Conversation
comments