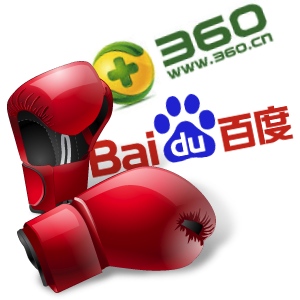 CNZZ has released August's stats for China's search engine space, and the numbers show that Baidu (NASDAQ:BIDU) continues its slow but steady drop in market share as its competitors gain traction.
While still the clear market leader in search, Baidu now occupies 66 percent of the market (measured in page-views), compared to 69 percent in June of this year
In August of 2012, Baidu held claim to 80 percent of all search engine pageviews.
Qihoo (NYSE:QIHU), meanwhile, appears to be nibbling at Baidu's piece of the pie. The company's fairly new search engine occupied just one percent of the market at this time in 2012, and now takes up over 17 percent – almost at the one-fifth benchmark approximately one year after its introduction.
Yesterday's Sogou buy-up was a wise move
Meanwhile, minor players Soso (run by Tencent) and Sogou clock in at three percent and 10 percent respectively.
Of course, we bring this up now because these numbers could change in the coming months. Just yesterday Tencent invested $448 million in rival search engine Sogou as part of a "strategic cooperation." If Tencent (HKG:0700) integrates Sogou's services into its mammoth QQ and WeChat platforms, these two could see a significant boost in traffic, eroding the share of both Baidu and Qihoo together. Note that Sogou just cracked into double figures for the first time ever, so Tencent clearly made a wise move with its huge investment.

Facebook Conversation
comments