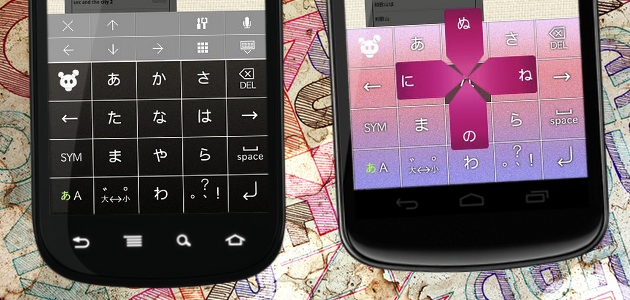 The Japanese subsidiary of Baidu (NASDAQ:BIDU), the Chinese search engine giant, has acquired the small startup team behind the Simeji input method editor (IME) app for Android. The free app has been downloaded over a million times already from the Android Market.
Simeji's creator, Adam Rocker, promised in a tweet that both he – a San Fransico-based developer – and the usual team will continue working on the app. In an email to PO, Adam said:
We are glad to announce this acquisition, and also looking forward to
working at Baidu developing Simeji. We're gonna work at Baidu Japan in a week's time.
In Asian countries, third-party IMEs are an important tool, making it easier to type out characters than the usually poor standard offerings on Windows, Mac OS X, or Android. As such, web portals often battle to make the best and most popular IME apps as a service to their users. Baidu already has such an app for Windows available at ime.baidu.jp, and claims this version has 1.8 million users right now.
In a press release accompanying the Simeji announcement, Baidu's Allen Zhang said that Japan remained important to the company as its first international venture, and that the acquisition was a follow-up to the success of Baidu's IME for Windows.
China's Baidu first entered Japan in 2007 but has struggled to gain any significant search engine market share in a segment dominated by Yahoo (NASQAQ:YHOO). Indeed, earlier this year we reported how Baidu Japan had filed losses of RMB 700 million (US$108.3 million at the time) since 2008.
Check out Simeji in the Android Market.

Facebook Conversation
comments