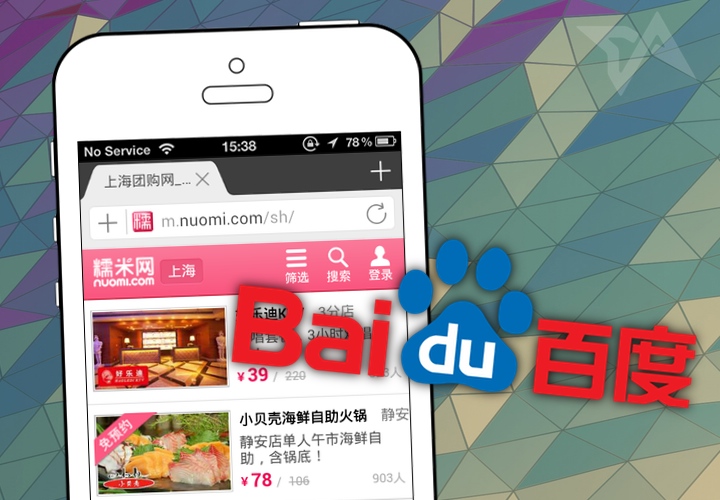 After swirling rumors, Chinese search engine and web giant Baidu (NASDAQ:BIDU) has officially confirmed this afternoon that it has acquired the majority stake in the Nuomi daily deals site. Nuomi was run by Renren (NYSE:RENN), sometimes dubbed China's Facebook, but the deals site was proving to be a strain on the struggling social media company.
Baidu now holds 59 percent of Nuomi, taken in exchange for $160 million in cash by Renren. Nuomi is now, in theory, valued at $272 million. The deal is expected to close in Q4 this year.
5.9% market share
When we last looked at China's still fragmented daily deals market in Q1 2013, Nuomi was in sixth place with 5.9 percent market share. Despite the costs involved in this discount-oriented e-commerce sector, Nuomi has grown slowly but steadily over the years, but remains an also-ran. Nuomi clocked in $120 million in sales in Q2 this year and has 3.8 million active paying users. Rival web titan Alibaba leads the way with its Taobao Juhuasuan deals site.
Baidu has its own daily deals site in the form of Baidu Group Buy, which received a major revamp in strategy earlier this year, but China's top search engine is still not generally known as a Groupon-style destination for the nation's netizens.
(Editing by Paul Bischoff)

Facebook Conversation
comments