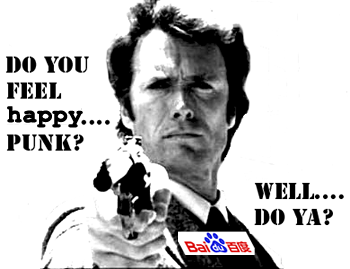 Despite Baidu's recent $1.9 billion acquisition of mobile app store 91 Wireless, China's most popular search giant didn't speak so fondly of the app store model at its Baidu World conference yesterday. While admitting there is a market for app stores, chief executive Robin Li posed a question to developers, "Do you feel happy?"
Li says lesser known apps don't get enough exposure, making it hard to reach users via app stores. He says fewer than one percent of apps account for 70 percent of all app downloads. According to Li's stats, even though 69 million apps are downloaded from Baidu's app store every day (which already existed before it acquired 91 Wireless), mobile searches for relevant apps are even higher. Baidu's daily active user-base for both have grown significantly in the last few quarters.
Web apps: the way of the future?
Baidu (NASDAQ:BIDU) thus put forward a few solutions, the most notable being its new Light App. Light App allows Android phones to run web apps that don't require downloading or installing. This is particularly useful for "low frequency" apps that people need but seldom actually use. It sounds good in theory, but gaining traction on such a platform will be a serious challenge. While Light App requires a lot less backend coding, developers still have to program a web app separate from the Android and iOS versions. Porting native apps already available on Android or iOS is unlikely to be a priority for the 700,000 developers on Baidu's platform, at least until people start using it.
If you live in China, expect to see heavy advertising for Light App in the near future, perhaps even on the Baidu frontpage. To entice developers, Baidu has made distribution on Light App completely free, along with Baidu's image and voice recognition technologies. They can also use Baidu's Appbuilder and cloud services at a low cost. Before Light App, web apps were unable to activate phone features like the microphone, camera, and GPS.
Better searching and browsing
In addition to Light App, Li says Baidu has been working to make its search results on mobile smarter. For example, if you search "What to do when my stomach aches," you'll get a link for an app to book a doctor's appointment. If you search "new song by Chen Yixun," Baidu will hook you up with some music apps. In particular, Baidu will be pushing the web apps available on Light App.
And finally, Baidu's mobile browser has been working for some years to integrate web app functionality, similar to the UCWeb and Dolphin browsers. For example, searching for a video on Baidu will show results that can be played directly from the browser without loading a separate video player. Baidu's mobile browser app just broke the 100 million user mark and updated to version 4.0. I'm predicting integration with Light App soon.
Changing the conversation
Basically, it looks like Baidu is trying to beat out its app store rivals like 360 Market, Wandoujia, and AppChina by moving the distribution of apps to where it has more solid footing – search. To do so, Baidu needs to convince both users and developers that, in many cases, web apps trump native apps.
(Editing by Steven Millward)

Facebook Conversation
comments