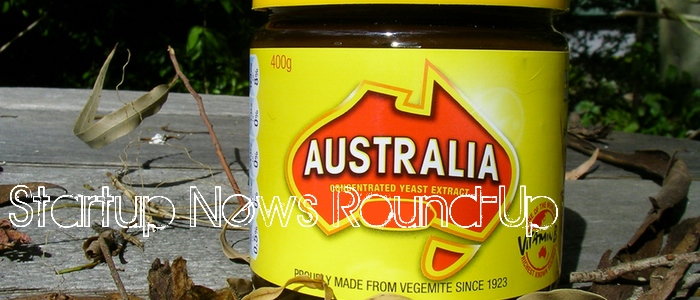 Here's our latest Australia roundup, this time discussing the launch of some new mobile apps and news from major online marketplaces. There is also an important initiative with the launch of a new industry body called StartupAus.
1. Cinch video app launch
Cinch is an iPhone app that allows you to capture, share, and edit videos. You can even add snippets of multiple videos together. Watch the explainer video below.
It would be great if you could also edit parts of the videos in the middle, not just trim the start and the end. The orientation could also be improved as it changes from vertical to horizontal when you want to rearrange and edit, and back to vertical when publishing the video. Cinch is made by Alexandra Kinloch, who's based in Melbourne and was selected for the Advance Innovation Program which recently went to Silicon Valley.
2. Zibbet marketplace crashes due to Etsy exodus
Zibbet is a marketplace for handmade goods, which makes it a competitor to Etsy. Recently, Etsy announced that it'll now allow manufactured items to be listed. Since that announcement there has been a backlash, with a flood of sellers leaving Etsy to join Zibbet. 1,000 sellers signed up that day causing the Zibbet website to crash.
Zibbet has made a stand that it'll only be a marketplace for purely handmade items, and created a petition called 'I Pledge Handmade'. It seems to have struck a chord with sellers; 1,500 have signed the petition so far.
3. DesignCrowd creates a culture of night owl freelance designers
DesignCrowd released some interesting figures showing that a lot of their designers are submitting their work late at night. For Australian designers, 37 percent submit their work between 1 am and 5 am. Among Asian designers, 21 percent of DesignCrowd's submitted artwork rolls in between 10 pm and 7 am. This reinforces the fact that many freelancers are working as night owls on crowdsourcing platforms for extra income. For more, read here.
4. Odesk launches Upstarts partnership with local accelerators
I had the opportunity to catch up with Matt Cooper, VP of Odesk, about the launch of a new initiative for the Australian market called Upstarts for which Odesk has partnered with several Australian accelerator programs. Participating startups receive oDesk credits to hire online freelancers, premium recruiting services to help them find the right freelancers faster and oDesk executive mentorship.
I'm a user of Odesk and I know firsthand that startups can quickly ramp up and down their needs using platforms such as Odesk and Elance. It requires a bit of practice, experience and talent searching. If you need help, there's always Odesk's HireUp service, which helps out first-time users with hiring.
5. 121cast launches Omny, a personal radio app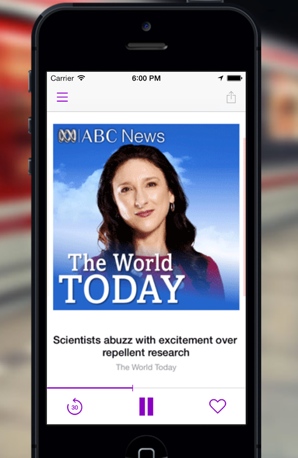 The crew at 121cast has launched its latest product called Omny (pictured). It's a follow-up to the useful Soundgecko. Omny is a personalised radio app that creates your own radio station using recommended podcasts and music. It also reads your Facebook updates, weather, and articles to you. It's an interesting concept.
I tested out Omny and found it has a great design and UX. It feels like a Tinder for radio where you can swipe left and right. However, I don't like the voice that reads out the articles as it sounds robotic and I can't listen to the voice for very long. My understanding is that text to speech technology is very hard to do, and needs more time to improve.
6. Local community creates StartupAus
StartupAus is a newly created, not-for-profit entity with a mission to foster and build the community of technology entrepreneurship in Australia. StartupAus is supported by Google and Fishburners.
As a member of the industry, I believe that we need a consolidated voice which can advocate on our behalf and help co-ordinate the industry. A recent example is creating the Startup Spring festival, which consolidated many startup events into several weeks to bring more attention to the industry. My friend Murray Hurps helped create the website, which he says is designed to be a resource for the local industry and also for international startups and investors. The community is rallying around the hashtag #startupAUS.
(Editing by Steven Millward)

Facebook Conversation
comments