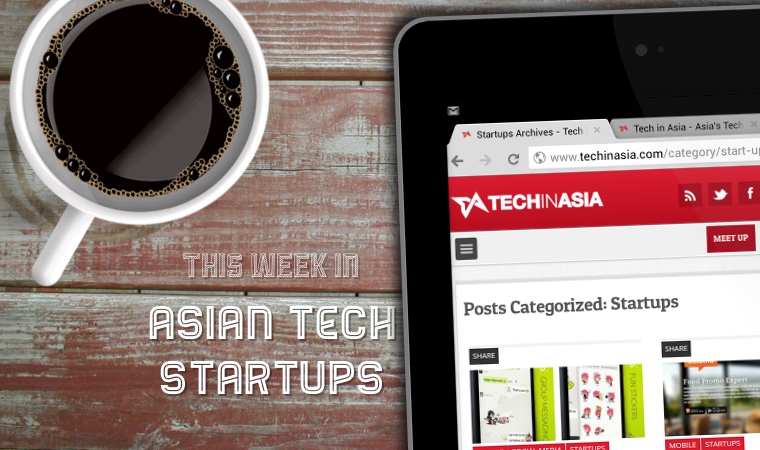 Here's our newest round-up of the featured startups on our site this week. Remember, for startup tips and story suggestions, feel free to email us. Alternatively, you can submit tips here and/or tell us about your startup here. Enjoy this week's list!
Pronto is a Bangkok-based internet presence management service for things like creating a website, social media, blog, and helping clients maximize their SEO on a subscription basis. Its clients are from 13 countries around the world.
---
Rocket Internet's Zalora (the Singapore branch) has decided to jump on the beauty box subscription bandwagon – but it's doing so with a charitable twist.
---
Vietnam's Dtrack is a startup that brings international tracking software to online publishers and advertisers, which allows them to track conversion rates, metrics, click rates, and more.
---
Swiftly is an online design service created by the team behind Australia-based design crowdsourcing site 99designs. The new service helps users solve their small design tasks quickly and also offers more online gigs for designers out there.
---
JustDial is an Indian local search engine and listings site. But it's just diversified by launching a food ordering service in 16 Indian cities. That makes it a big challenge to Rocket Internet's Foodpanda.
---
Launched in April this year, Taembe, an online ecommerce site that sells diapers, has received a nice undisclosed sum (purportedly six figures) of funding to grow its business.
---
Created by Singaporeans Darren Lim and Chinese Lai Xue, Haptix has the capability to turn any surface into a multitouch screen, and the experience is supposedly close to what one would expect from smartphone and tablets. The team has also taken to crowdfunding platform Kickstarter to raise $100,000.
---
Launched just four months ago, Chatterbox is a mobile app where users can pick a TV show they like, join a chat room and start talking to people who share the same interests. The app also allows users to get updates, do check-ins and get badges, and also shop for the items they like from the show, all done on the users' mobile phones.
---
Started in June this year, Job178 is a Taiwan-based jobs portal that has recently attracted seed funding for growth and eventual pan-Asian expansion. Job178 does not require companies to pay an upfront fee for posting vacancies, instead companies only pay once they've hired someone. In addition, the newly hired worker gets a cut of the fee as a sort of celebratory gift in the new job.
---
Vietnam's 1Pay is a service dedicated to mobile payments, mainly for digital goods. Consumers are able to buy things on their mobile in Vietnam with 1Pay, and merchants can check and collect all their sales in 1Pay's dashboard.
---
Founded back in 2011, WearYouWant is a B2B2C fashion e-commerce site that is inspired by Miinto. The startup is backed by DMP and Asia Venture Group and has over 25,000 different products in its catalog.
---
Piktochart is a simple, fast online infographic builder for both designers and non-designers that has recently included various new features in a more intuitive design tool interface. Co-founder Ai Ching also revealed that the company now has more than 400,000 users.
---
Launched in June 2012, The Luxe Nomad is an invitation-only luxury travel deals that has secured yet another funding round to boost its growth, led by Singapore's Innosight Ventures, along with Japan's Zipan Enterprise Network and some silent investors.
---
Startups in events/incubators
---
Related startup stories
---
Events
This upcoming November 21 and 22, we will be bringing our signature Startup Asia Conference back to Jakarta, Indonesia. To be held at Plaza Bapindo, the bi-annual Startup Asia conference will feature promising startups from around the region, a revamped Startup Arena competition, a 24-hour long hackathon, and, of course, a huge line-up of interesting industry speakers. Check out the official conference site for more details.
---
Like RSS? There's always our Asia startups RSS feed!

Facebook Conversation
comments