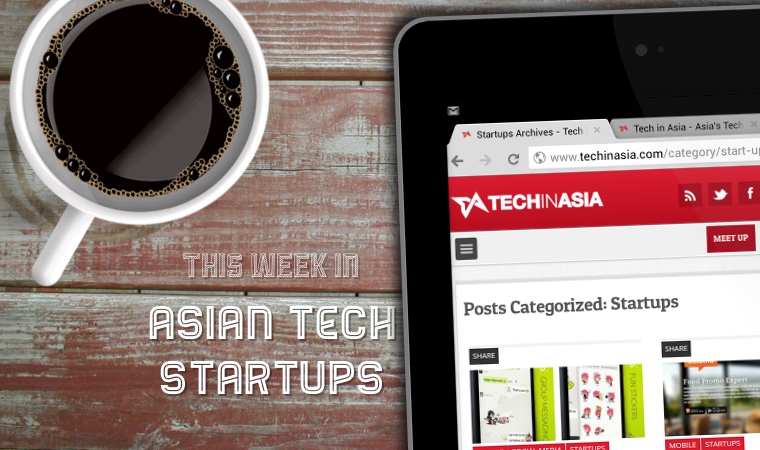 Here's our newest round-up of the featured startups on our site this week. As usual, for startup tips and story suggestions, feel free to email us. Alternatively, you can submit tips here and/or tell us about your startup here. Enjoy this week's list!
WiFlux is developed by a Singaporean startup which offers you a glimpse of the future with a wafer-thin battery booster that can charge any phone wirelessly, and the project is now going after crowdfunding on Indiegogo.
---
Launched in 2011, Beijing-based Wandoujia is one of China's top alternative Android app stores. With an eye on aesthetics, the startup has been running a weekly award for the most gorgeous Android apps.
---
Currently in a cloased beta, Singapore's Vault Dragon is like a Dropbox for physical things, designed for convenience. Users won't need to leave their house to store or retrieve the goods. Using a specially developed app, they can remember what's in their vaults and plan pickups at their convenience.
---
Seeing how abusive some taxi drivers can be, the founders of TaxiKick built a web app that serves as a platform for commuters to complain about rude drivers. All they have to do is to note the plate number, the taxi name, and input their complaint on the site. The startup has also recently partnered with Malaysia-based startup GrabTaxi to nudge taxi drivers to become more responsible.
---
MUSiiCO is a website that aggregates and curates high quality Indonesian music videos, and was founded to expose Indonesian music videos and potential Indonesian musicians who have gone undiscovered due to lack of promotion or under independent labels.
---
Instapps takes a similar approach to Facebook commerce. But instead of building a dashboard for people selling straight from their Facebook Page, Instapps helps users customize full-on stores via Facebook's Apps platform.
---
CariYuk is an online directory where business owners can easily post all their business information and also sell vouchers or coupons. CariYuk aims to help business owners market their stores, products, and services and reach out to more customers in a cheap and effective way.
---
Made by a Japanese app studio called Basic Inc, Henshin Kudasai is a love simulator game where usersto win over the characters with whom you chat by talking about stuff that interests them, or outright flirting. You can even play hard to get by responding slowly.
---
Flitto is an online translation crowdsourcing platform where users can receive an accurate translation of anything from text to photos to audio of one language within a minute. That's not all – users are able to also make money by providing translations. The South Korean startup recently came out of beta this week in sync with TechCrunch Disrupt.
---
Anphabe, which was started by Thanh Nguyen, one of Vietnam's only female tech founders, is one of the leading network for professionals in Vietnam. The company, which was founded in 2011, also hosts events, a forum, and helps with head hunting for local companies. The startup has also received a round of funding from Recruit Global Incubation Partners, , the venture capital arm of Recruit Holdings, a recruit company out of Japan this week.
---
Launched in late 2009, Priceza is a Thailand-based online price comparison site that has recently expanded its operation to Indonesia and with plans to continue expansion across Southeast Asia.
---
Kawaiit is basically a photo-sharing service with a voting functionality. As with Instagram, photos in Kawaiit can be edited with filters, along with other functions such as crop, rotate and even shape brushes, such as hearts or stars.
---
Startups in events/incubators
---
Related startup stories
Events
This upcoming November 21 and 22, we will be bringing our signature Startup Asia Conference back to Jakarta, Indonesia. To be held at Plaza Bapindo, the bi-annual Startup Asia conference will feature promising startups from around the region, a revamped Startup Arena competition, a 24-hour long hackathon, and, of course, a huge line-up of interesting industry speakers. Check out the official conference site for more details.
---
Like RSS? There's always our Asia startups RSS feed!

Facebook Conversation
comments