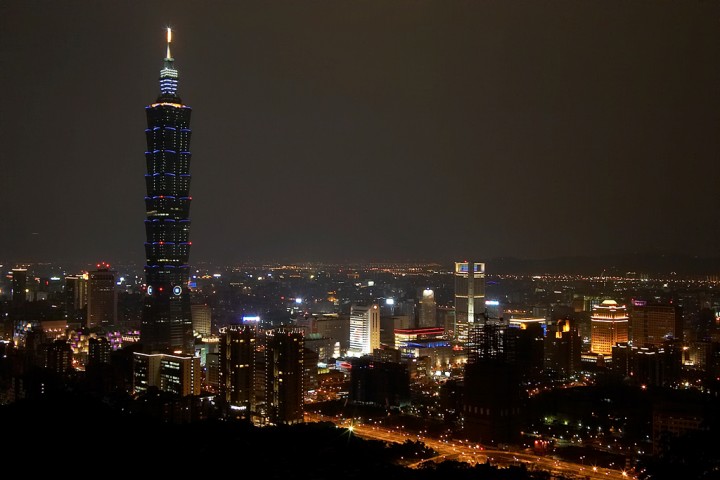 Consumers the world over often accuse their domestic media outlets of sensationalism. Political pundits hijack issues worthy of real debate, real tragedies are played up for shock value, and the personal lives of celebrities receive inordinate amounts of attention.
This is perhaps no more apparent than on the island of Taiwan. Despite political polarization (though almost no one is content with the regime at the moment), the media remains an entity that almost everyone laments, regardless of party affiliation. When not espousing political diatribes that support the views of large family conglomerates, an overwhelming majority of news stories in Taiwan cover nothing but food safety, celebrity gossip, and lightweight petty consumer advocacy issues. To the chagrin of many, it's not uncommon to find an article about the latest exploits of a Japanese porn star alongside a piece on the most recent brawl in the legislature.
Perhaps that's why The News Lens, a new media startup that's barely three months old, has gained so much traction. Emerging seemingly from nowhere, it now clogs the Facebook mini-feeds of Taiwanese students and young professionals – it's simply a can't miss if you're active on the platform.
Go to the website for The News Lens, and at the top of the homepage, one might see a Chinese-language summary of international news, drawing from Reuters and CNN as sources. This might be placed above a summary of Michael Polanyi's writings on tacit knowledge as they apply to business, written by a Taiwanese blogger who's been living in Japan for fifteen years. To the left, at the top of the most-shared list: "A professor's warning: don't be like these six types of students." Every piece is accompanied by a lengthy author profile. Pieces written by non-natives are accessible in their original English via clickable tabs.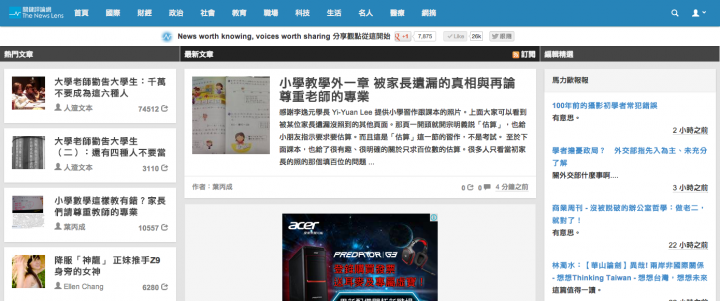 This is all firmly in "popular zeitgeist" territory, but it nevertheless starkly contrasts the front page of online news site UDN, which, at the time of writing, features a piece on the romantic exploits of pop singer Dee Hsu.
It's 2013. Where has a site like The News Lens been all these years? Wouldn't the absence of a Chinese-language perspective-driven media company confirm that there's no demand for one?
News for people who don't read the news
Joey Chung, co-founder and CEO of The News Lens, disagrees.
"The number one pushback we get is that people argue that media in Taiwan is so messy because of supply and demand. It's all meaningless nonsense because that's what the Taiwanese want to read about. Or there's no international news because Taiwanese don't want to know about international issues. This might be true, but at the same time, everyone wants change too. So now's the perfect time for us to do something different."
Chung has the numbers to back up his claim. Launched officially on August 1, the The News Lens raked in 220,000 unique visitors by the end of its first month – above and beyond the 10,000 the team originally hoped for. At the end of September, that number increased to 620,000. On Alexa, the company ranked around the 3,000th most-visited site in Taiwan during its first week live, and since then has increased by about fifty places every day. Right now it sits at #292 in Taiwan, two places ahead of 7-11's Taiwanese website. Its staff consists of about six full-timers and eight interns, and it has accumulated 70 individual content contributors.
Chung has no formal experience running an online media outlet, but writing is in his blood. Born in Taiwan, he moved to Missouri with his family at the age of two. He then moved back to Taiwan after turning 12 and attended local schools. As an undergrad in the foreign language department at National Taiwan University, he earned a reputation as a talented writer and published his first Chinese-language book while still a student (he's now put out six to date). After graduation he secured a reporting gig with the Taipei Times (one of Taiwan's two English-language dailies), which he took on while completing his compulsory military service.
By then, his already accomplished background helped him get into Harvard Business School. When he finished his studies there, he got a job heading up China operations for Sanrio, the Japanese company behind Hello Kitty. In December 2012, healthy daydreaming led him to consider starting a media outlet for Taiwan that would be different — no more articles covering celebrity gossip, no more articles about the dangerous chemicals in a Frappuccino.
At the same time, Mario Yang, a longtime friend of Chung's who was then working for Taiwan magazine Business Weekly, was getting tired of writing for a traditional print weekly. Ready for a change, he considered starting a media company of his own that would harness more modern content distribution mechanisms.
With a shared interest in bringing a new media model to Taiwan, Yang and Chung drew up plans for The News Lens in their idle time before quitting their jobs in April.
Chung and Yang had a vision for The News Lens right from the start. "We were very careful from day one not to run this like a traditional newspaper," said Yang. The two aim the platform at a very specific target demographic: educated Taiwanese, aged 23 to 34 that can read the news but don't, and who embrace social media. In Chung and Yang's view, this means providing content that supports a diverse range of compelling-yet-balanced views.
"We want to be progressive, fair, and add value to your lifestyle. Let's say you're a 30-year-old banker. Every morning we put out our headlines for international news. The 30-year-old banker might read these headlines, and after the hard news, he might be curious as to what a 25-year-old banker thinks about the finance industry, or what a 45-year-old banker might think about the finance industry. And there will be columns from their point of view. So it's not really a news aggregation platform. Half of it is news, and the other half is 'voices of Asia.' It's kind of like the New York Times meets Facebook."
This target demographic is no coincidence, of course. Educated Taiwanese that like international and lifestyle-related content are more likely to have money to spend. Chung and Yang hope that by tailoring The News Lens to fit this market, advertisers will start to take notice.
"Every page Mario puts up is designed to maximize future revenue growth. Everything from our TA to our writers to our content – everything was aligned so I can pitch this to Nike and say, 'If you spend a million dollars in a month putting ads on Yahoo! News Taiwan, give me 20 percent of that and I can hit your target demographic more efficiently,'" says Chung.
Beyond Taiwan screens
Of course, the English-language publication that most closely resembles The News Lens would be The Huffington Post — the controversial news platform that attracts readers with its wide range of perspective-driven editorials. But Chung and Yang want to take The News Lens a few steps further.
At the moment, the platform is a mostly-standalone website. But the team has already landed cooperation deals with Google, Facebook (to provide deeper social integration and personalized content), Flipboard, HTC, and Asian music streamer KKBox.
And that's just a start. Chung hopes that someday, Taiwanese will see headlines from The News Lens appear on TVs in Taipei's metro stations, or in backseat monitors in the city's taxi cabs, or in movie theaters. "Wherever our audience goes, we want to be there," he says.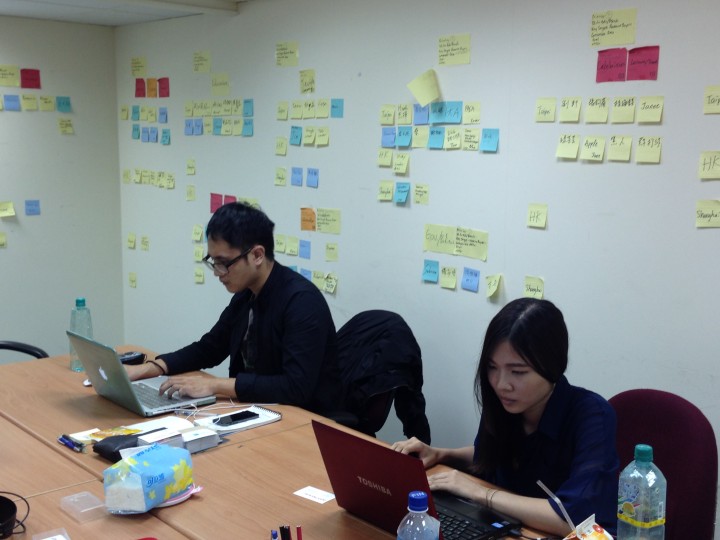 In addition, while current content on The News Lens is firmly rooted in the Taiwanese experience, Chung says the team is already thinking about the next steps with regard to expansion.
"We want to make sure we have a very strong presence in the Taiwan first, and then expand to Hong Kong and Singapore," says Chung. "Singapore might be a good place to go next, because it's not as dangerous as China, and there's a lot of information that's transferrable between Singapore and Taiwan."
The News Lens resembles the Huffington Post not just in its business model, but in its tendency to spark online fervor. As the future of Taiwan perpetually dangles in suspension, it's foreseeable that some staff writers will push pieces touting a dreary outlook of the island's political and economic prospects. Naturally, these cynical articles tend to go viral more easily than others. One piece that attracted controversy was titled "Why do we say we like Taiwan but never stay in Taiwan?" But Chung maintains that all content will fit Yang's strict criteria.
"When the first one came out we got a lot of angry mail, but it still all went back to that original idea. Was it an original viewpoint? Yes. Was it especially irrational? No. Was the writer trying to espouse a crazy perspective? No. As long as it's a perspective that will challenge Taiwan readers to broaden their perspective, even if it hurts their pride, we'll put it out there. Our whole idea is we want everyone to be more tolerant. If Taiwan is an island, which it is, we want it to have less of an island mentality."
Maintaining ideals in a changing media environment
For the moment, Chung and Yang say that companies inside and outside of the media industry have welcomed the News Lens. The popular Taiwanese weekly Tianxia invited the team for lunch to learn about its success on social media, and Chung beams with pride when he talks about a nabbing a disillusioned tabloid writer from a major newspaper to moonlight as a contributor.
"Our pitch to strangers is: 'Taiwanese are unhappy with the domestic mainstream media. Everyone's angry about the lack of quality news. It's always biased or meaningless. Join us and help us do something different," says Chung. "You'd be surprised at the reception."
But as long as The News Lens sticks to its ambitions and principles, it's bound to run into some challenges further down the line.
For one thing, while most media outlets in Taiwan carry political baggage that prevents them from appearing in taxis, at least they're predictable. By shunning political affiliations, if the News Lens hopes to grow, its unpredictability could prevent it from forming partnerships with companies that want to play it safe. When international expansion is factored in, this could grow even more complicated (this is Asia, after all, and "Greater China" no less). On this front, Chung remains optimistic. "That will probably happen down the road, but it hasn't happened yet."
The News Lens also might face challenges with regards to maintaining its content standards. At the moment, the blog features no pieces about Japanese porn stars or the newborn panda at the Taipei Zoo. But page views begat more page views, and like all blogs that aim for a certain level of esteem, it might have to find a balance between clickable content and content that adds credibility. The News Lens arguably already straddles this line quite nimbly – an article about the ingredients in a McDonald's Chicken McNuggets sits in today's 'most shared' list, but the piece is thorough and well-researched.
Investors could also put pressure on the content standards, which means that Chung and Yang have to be extra careful when talking with potential funders.
"A lot of investors we talk to keep asking 'What's your voice? What do you stand for?' I deliberately want our criteria to be general right now. Our voice should be an organic thing, and maybe in the next three to six months it will emerge."
And of course, The News Lens' novelty fades at a rate directly proportionate to its growth. Chung expects like-minded competitors to emerge any second.
"Grabbing on and exploiting the social media newspaper thing – it's not hard to grasp, especially if you have a lot of financial backing. We've heard rumors that some of the major news conglomerates within the next six or eight months plan on branching off their own social media news startups. Part of the reason we're going so fast is that by the time they do get on board, we want to be there already."
(Top image via hsuyo/Flickr)
(Editing by Terence Lee)

Facebook Conversation
comments