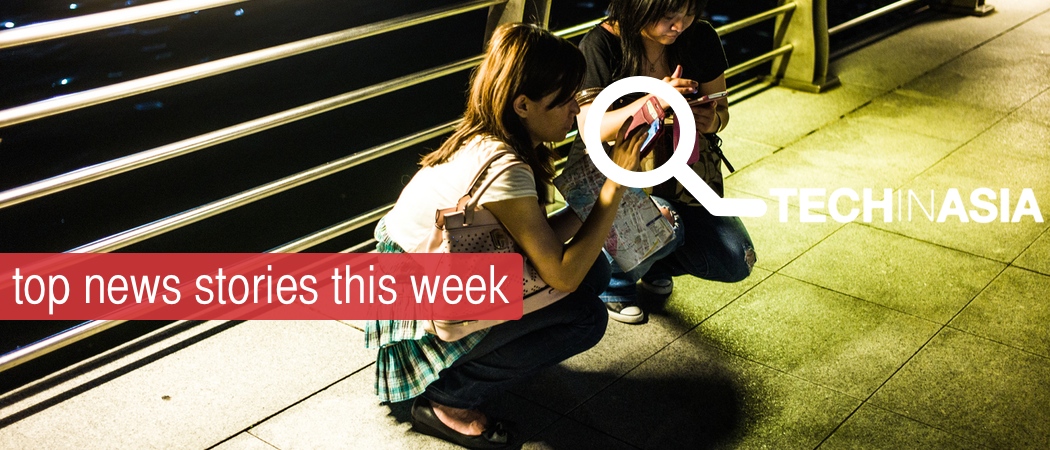 China is huge on our radar this week. In the land of the Internet giants, Qihoo is looking beyond China, and Tencent became as valuable as Facebook around the time it acquired a huge stake in a rival. Then there's news that the Chinese government could further tighten its rein on the Internet, and a sad case of a 15-year-old gamer's obsession leading to murder.
Meanwhile, in Japan, a titan of the video gaming industry passes away.
---
Willis: With Qihoo entering Southeast Asia and Indonesia, it more or less completes the full set of Chinese tech giants who are eyeing this region. Will Tencent, Sina, Qihoo, and Baidu work together as compatriots or will the ugly fight in China repeat itself in Southeast Asia?
Steven: The old silk road connected China and the West, but the new silicon road connects China and Southeast Asia. While Qihoo will focus on software to begin with — as Baidu is already doing in several nations – this might build up, later in the decade, to a multi-pronged Chinese attack on Google.
---
Saiyai: The fact that Tencent's value is above $100 billion is amazing. This means that now the Chinese internet giant is worth as much as Facebook. I find it mind-blowing that Tencent, a company you won't hear of if you don't follow Chinese tech news, is on the same par with Facebook, a platform that the majority of the world is on. I can't wait to see the day Tencent's value surpasses Facebook and the rest of the world starts taking notice.
Minh: I definitely have to second Saiyai on her nomination this week. It's always awesome for me to see the growth of Chinese companies. They're giving Silicon Valley companies a run for their money. Just for some perspective, Facebook is currently valued at $100.7 billion. With Twitter's IPO just around the corner, it's possible we'll see another such super high valuation.
---
A titan of the video gaming industry leaves us. I must confess that I do not know him prior to his death, but his achievements stand for themselves. The video gaming industry of today, after all, is built on the toil of its predecessors.
---
Xairylle: Although I love playing games myself, I will always be saddened by the fact that people would actually do violent things for it. It makes it quite difficult to explain to others why there's nothing wrong with spending hours over a game. But I must say this again: video games do not turn people into murderers.
Dewi: This is a sad news. One should always remember that mothers and families are the most precious things in life. Games shouldn't gain control over your life.
Phoebe: This news about violence in relation to gaming is becoming alarming. Games should be fun, but when it becomes a reason to kill one's own mother? That is scary.
---
Josh: When Qihoo, the Chinese tech firm best known for its anti-virus software and controversial business practices, launched its search engine in 2012, few could have predicted its success. Just one year later, it's approaching 20 percent market share. Now that Tencent has purchased a 36 percent stake in Sogou, one of the larger also-rans in the Chinese search space, Qihoo could see its most promising product in years lose its traction. Tencent, owner of the massively popular WeChat, certainly has the resources to direct users to its own search services if it chooses to. The new investment could therefore intensify Tencent's battle for traffic against both Qihoo and Baidu.
Minghao: Just how big can tech companies in China grow to? With its strategic investment in Sougou, a rival search engine, Tencent is making its mark as a serious player in the search business; success here will surely bring Tencent to greater heights.
---
Paul: The director of China's State Information Office reveals big brother's plans for more propaganda, stricter censorship, and heavier penalties. He calls it "online public opinion work." We call it oppressive.
Enricko: Gosh, there is lesser online freedom in China by the day. Will there ever be a way around this trend?
---
For other ways of reading us, perhaps try our tailored RSS feeds, or find us within Flipboard.

Facebook Conversation
comments