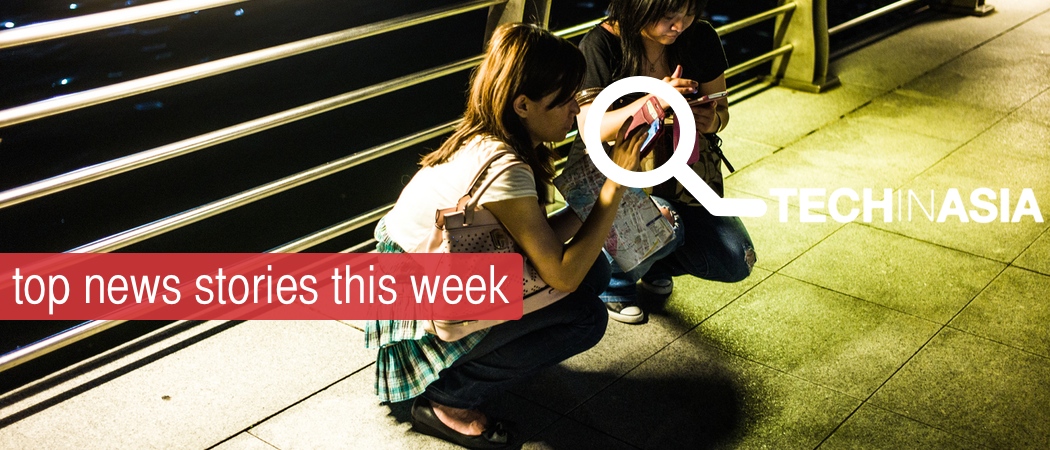 This was definitely an interesting week for news. Here are our top picks!
I know what you're thinking. It's doomed to fail, right? But don't dig the grave before the pulse has stopped! This chat app actually impressed me with its emphasis on group interaction rather than one-on-one chat, giving it some practical application. Also, Sina is tapping its more than 50 million users on Sina Weibo, so WeMeet might yet have a fighting chance.
---
This is so wrong in so many levels. I take this kind of thing personally as a PR graduate student. Charlie reported that the Wuhan firm controlled 312 verified Sina Weibo accounts, as well as hundreds of other accounts with a total of 220 million followers. That's a shocking number! Imagine how many people this PR firm has manipulated so far! I hope they discover more of these kind of businesses and lock them down forever. In addition, I hope this trend is not being copied by other firms in other countries. That's when I will lose all the faith in humanity. Well, at least, in all the verified accounts.
---
Willis: Sina Weibo expanding to Indonesia and Singapore is my news of the week. While I'm not entirely sure if Weibo's strategy will work well here (by just focusing on Chinese users in this part of the world), it is certainly an interesting trend as we see more and more Chinese tech companies, including Baidu, Tencent, and Alibaba invading Southeast Asia.
Charlie: So Sina is finally taking a page out of Tencent's book this week, both by launching a chat app (see Paul's pick) and by expanding into Singapore and Indonesia. If I worked for the company, I'd be worried it's too little too late at this point, but at least it's good to see the rest of the world actually being taken seriously.
---
This is definitely a great piece by my colleague, Enricko. It would be better if the government could communicate more clearly to ensure that there's no miscommunication regarding this issue in the future. What we understand is that there's no new regulation yet regarding the online retail, BKPM is arbitrarily enforcing the so-called proposal anyway. I hope this messy situation can get cleared out soon.
---
I love it when I see new technologies being developed specifically to help disabled people enjoy life better. Awesome.
---
So Sina Weibo has its foot in Thailand, and today we've confirmed that it's coming to Singapore and Indonesia too. The figures for the number of registered users in Singapore are insane too – 1.5 million registered users with 800,000 daily active users in the nation. It has also projected figures to increase to two million registered users with 1.5 million daily active users.
---
In the Philippines, there's this social media joke going around: "What's the meaning of beauty, if your camera is Camera360?" This is derived from the fact that people here like taking selfie shots using Camera360 and its 'magic skin' filter. So in the Philippines, this is one of the reasons why people are downloading the app. Other regions may have other reasons for appreciating the app, but it's definitely doing well.
---
China's upstart phone-maker Xiaomi only started selling phones in October 2011, running its Android-based MIUI skin. Now, already worth over $10 million (more than ailing BlackBerry), Xiaomi scored a huge coup this week by signing up Hugo Barra, Google's former Android VP. He'll be heading to China soon to start his new job as Xiaomi's global VP in October.
---
We all know that spreading rumors is bad and the Chinese internet police definitely agree. Apparently, aside from Sina Weibo, Tencent's WeChat is also being carefully watched for any potential rumor mongers.
---
Definitely the biggest news of the week in Vietnam's startup scene is Tiki's funding. The small e-commerce slowly moved to prominence in the past two years and is sure to be an inspiration for other aspiring e-commerce sites in the country. It's also promising news for CyberAgent Ventures, which also brought in more funding for its other Vietnamese startup, Foody.vn today.
---
For other ways of reading us, perhaps try our tailored RSS feeds, or find us within Flipboard.

Facebook Conversation
comments