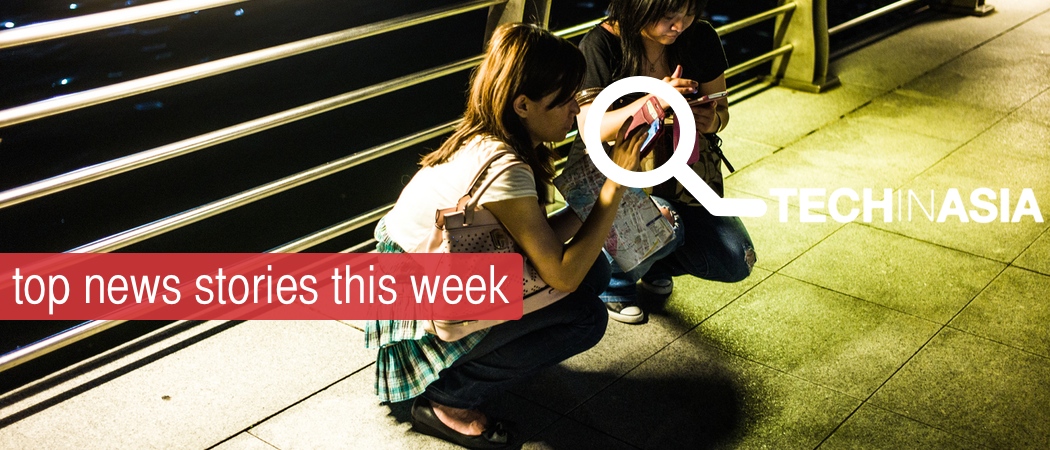 We've got yet some more new additions to the team this month so we're excited to share with you our favorite seven picks of the week. Please let us know in the comments what other news and commentary you'd like to hear about in the world of games and technology in Asia.
---
Steven: We've seen this happen already in the US and Europe, and also in China in the past couple of years. Inevitably, SMS usage is dropping like a stone in India now too.
Saiyai: I see the same trend happening in Thailand, too. Evidently, chat apps are threatening the telco industry right now. With the drop of SMS usage, I think we all should keep our eye out to see what kinds of strategies each country's telcos would come up with to compensate.
---
After much debate among folks if TradeHero will fly or die, the startup silenced critics with a bang by raising $10 million from Kleiner Perkins Caufield Byers China fund (KPCB China) and IPV Capital. It's news of the week to me because it is one of the biggest Series A raised in Southeast Asia and Singapore and I'm sure there's a lot more the startup achieve with the pile of money in its war chest.
---
As a new fan to Spotify, I must say, it's cool to see Asian technology companies taking music platforms more seriously. I'm excited to see if Kakao will be able to launch this service outside of South Korea or will it, like many of its other services, stick inside of South Korea? There's a lot of potential here, especially for monetization. Unfortunately, the payment methods are still a bit dubious.
---
The government continues its goal of turning Singapore into the next Silicon Valley. It's already seeing some initial success, particularly with the recent spate of startup exits, so hopefully this latest injection would take the ecosystem to the next level.
---
Enricko: This is definitely the biggest news for Indonesians now, especially in its telco industry: XL Axiata is set to pass Indosat to be the country's second biggest telco. I'm looking forward to seeing how much improvement can XL Axiata do for its services when the deal's 100 percent completed.
Dewi: I second Enricko's comment. Furthermore, Axis often offers great deals. It also had some funny commercials in the past which make Axis loved by its users. After this acquisition, I hope that XL Axiata can maintain Axis's customers well and able to improves its service since its getting bigger now
Minghao: This massive acquisition of AXIS by XL Axiata consolidates its position as the second largest telco in Indonesia. This will surely turn the heat up in the telco sector and I'm curious how all other telcos will react to this in the near future.
---
Xiarylle:How many false alarms have we had about the console ban being lifted in China? Well, this time, we have a document issued by China's State office to back up this theory. If so, then it's good news! However, just like how the author mentioned in this article, consoles could prove to be too expensive for consumers. Could this affect console gaming in general seeing as there has been some speculation that console gaming is dying?
Paul: I've been playing on a hacked Xbox 360 in Beijing for awhile, now, but lifting the ban could really open up doors to gamers in the country. But even if it does, will they step through it? PC and mobile gaming pretty much dominate the market.
---
Xiaomi's possible international expansion is a hot topic these days, and one that might be further complicated by an unexpected factor: its mascot. The company's cuddly bunny dons the same red star worn by Che Guevara and other Communist icons, not to mention China's Red Guards, a group that latter day CCP has yet to place in definitive historical context. It's possible that if Xiaomi indeed grows beyond its borders, the rest of this world might sweep this under the rug. But this non-issue could potentially spark some heated debates about the intersection between interpretation of Chinese history and the Chinese interpretation of Chinese history.
For other ways of reading us, perhaps try our tailored RSS feeds, or find us within Flipboard.

Facebook Conversation
comments