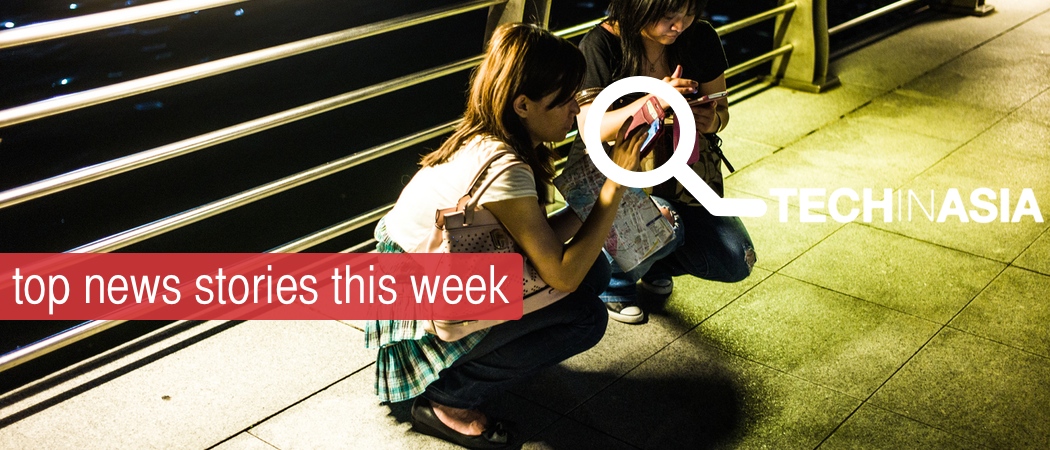 This was the week in which nearly every single TechinAsia blogger vanished for an hour on Wednesday as they upgraded their Macs to OS X Mavericks in the middle of the working day. We're an impatient bunch. Despite that distraction, we got lots of tech news covered. Here's our selection for the week:
Josh: Jack Ma's very public promotion of Alibaba's latecomer messaging app Laiwang is bold, brave, and forward-thinking. And it certainly got the Chinese public's attention, which is exactly what Ma wants.
Vanessa: Too many chat apps in the market? Apparently not, especially in Jack Ma's opinion. It's pretty interesting how he implies the market is big enough to have multiple players, and he's asserting that Laiwang could fare even better than WeChat, its "elder brother". This is a valuable lesson for entrepreneurs: it's important to believe in your own product and be your own product's evangelist.
---
There's Xiaomi in China, Micromax in India – and now let's meet Malaysia's Ninetology. They're all homegrown smartphone makers that are aiming to topple Samsung's statue with a range of well-priced yet powerful Android phones. Yesterday Ninetology launched in neighboring Indonesia.
---
Minh: This is the sixth major acquisition in Vietnam's tech startup scene, which tells us immediately that Vietnam is a market that is worth tackling. I talked to the CEO of Takeaway.com via email and he stated that "We chose Vietnam because we had an opportunity to acquire one of the fastest growing food delivery websites in Asia. Vietnam serves as a test to 'feel the water' in Asia." It's good news for Vietnam that the Dutch are watching.
Willis: This is a hint that there are actually good companies waiting to be invested or even acquired in Vietnam.
---
This study is definitely interesting. Before this, I'd assume that the US takes the lead in terms of the prevalence of m-commerce space among its population. Check out the numbers inside.
---
Social media is big in Asia. In few places more so than the Philippines. People love to read through news feeds and timelines, and post status updates on Facebook and Twitter. But apart from all that, people have learned to use social media for good causes – to help during disasters and also to make a stand on political issues. This week's controversies in the Philippines prove how the people's voice and social media can be a powerful tool.
---
I love Barcamp, and it's amazing to see so much enthusiasm from a country we so rarely hear about. Cambodia might not have the most robust startup scene, but it clearly knows how to put on a good Barcamp. In fact, I would even call it Phnomenal! [Ed: Facepalm].
---
Dewi: There's a lot of good news this week, but I will choose a huge one from Indonesia. Tokopedia was burning money from its investors for four years yet still survives as a popular e-commerce site in Indonesia. Now it's making a bold move with a new subscription program for its online merchants.
Enricko: I agree, this is very big indeed. Tokopedia is huge in Indonesia and has been burning money. Will this be the turning point where the company can consolidate its position as the number one marketplace in Indonesia?
---
For other ways of reading us, perhaps try our tailored RSS feeds, or find us within Flipboard.

Facebook Conversation
comments