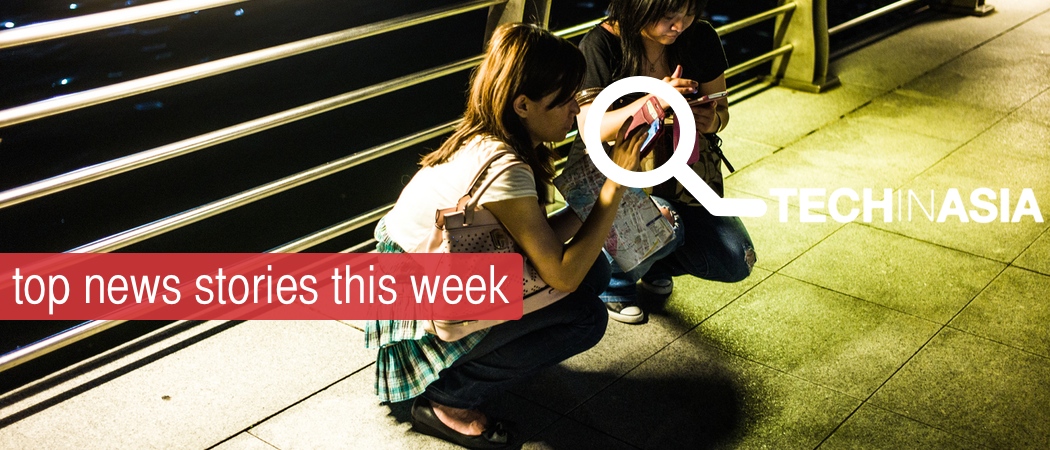 This week we're welcoming our new editor, Paul Bischoff to the team. So let's give him a big round of applause! In the meantime, we've got a ton of big news this week, especially some interesting stuff happening in China with acquisitions and investments these days.
Baidu is trying to beat out its app store rivals like 360 Market, Wandoujia, and AppChina by moving the distribution of apps to where it has more solid footing – search. To do so, Baidu needs to convince both users and developers that, in many cases, web apps trump native apps.
---
Willis: In less than two years, Xiaomi is now worth more than $10 billion. That's almost twice as big as Blackberry, which now has a $5.3 billion market cap. Fun fact: My news of the week pick is written on a Xiaomi phone.
Steven: I'm going to be superficial and pick the story this week that involves the biggest number. It's even more remarkable when you remember that Xiaomi has only been shipping phones for just under two years, having started selling its first Android-powered phone in September 2011. And in that short time, as Willis just noted, it has grown to be worth more than BlackBerry. The next major company it could out-value is Nokia.
Minh: As an already big fan of Xiaomi it's amazing that we've got such a huge funding round for Xiaomi, which brings its evaluation to $10 billion. The company is referred to by some as the Apple of China. So, for some perspective, Apple today is worth well over $400 billion. That means Xiaomi is worth about 2.5 percent of what Apple is worth. It's still got a ways to go but it's still one of the most promising hardware-software companies coming out of Asia. FYI, Nokia is worth $15 billion.
---
Corruption Perceptions Index 2012 ranks Indonesia at 118 out of 174 ,which is weird. For me, it should be worse than that! I am wishing that Indonesia will have the same website like Bribespot (the citizens would love that!) but the problem is I don't think anybody would dare to step out and fight corruption in the government.
---
Xairylle: The Philippine music industry has been striving to improve its status, but has been having a hard time thanks to pirated sources. Amplify gives people an alternative way to download for free while still being able to support their favorite artists. Hopefully, the music collection increases faster and more artists can get involved.
Phoebe: I agree with my colleague, Xairylle. I had the pleasure of talking to its co-founder Dan Feliciano, and the question he asked me was, "when was the last time you paid for a music download?" It gave me a long pause. Because it's true that when there are a whole lot of resources online that are free, why would anyone pay? But this is piracy, and it does not help the music industry in any way. While it has been rampant for so long, Amplify at least tries to give a hand to the artists.
---
It is huge news to see LINE looking to IPO next year once it reached 300 million users. I believe they are a bigger threat to Whatsapp than Wechat as they have a bigger user base outside of China. Perhaps with money raised from IPO, they will be able to finally overtake the Whatsapp user base outside of Asia.
Saiyai: I agree with my colleague, Lucas. This news is huge. With so many services planned from the company such as prepaid cards, music service, e-commerce, etc, it'd be interesting to see if Line will actually be the next Facebook (well, at least for Asia). I'm not joking about this. Line now has 18M users in Thailand, which is on par with Facebookt'd be an interesting scene to see these two compete for users. Watch out Facebook, Line is here!
---
Many would have noticed the article on Line aiming to go IPO when it reaches 300 million users; not many will notice how rapidly Line is evolving into a new media platform where people can do almost anything on it. Started off with just a chat app, it started stickers and games to great success. Now, it is rolling out music, e-commerce, and video calls. If these prove to be successful, Line will already be earning bucket loads of cash.
---
Pre-orders are ready for the all-electric and fast charging Tesla Model S vehicles in China, the world's second largest economy. With Elon Musk's leadership, Tesla is seeing strong profits in the luxury car market for the Tesla Model S, which was named the "Car of the Year" by Motor Trend magazine. Just this week, Tesla Model S is also awarded the "best safety rating of any car ever tested" by the US federal government. How will Tesla Motors fare in China? Let's keep a close watch on potential challenges including intellectual property protection and the establishment of the SuperCharger free charging stations.
---
For other ways of reading us, perhaps try our tailored RSS feeds, or find us within Flipboard.

Facebook Conversation
comments