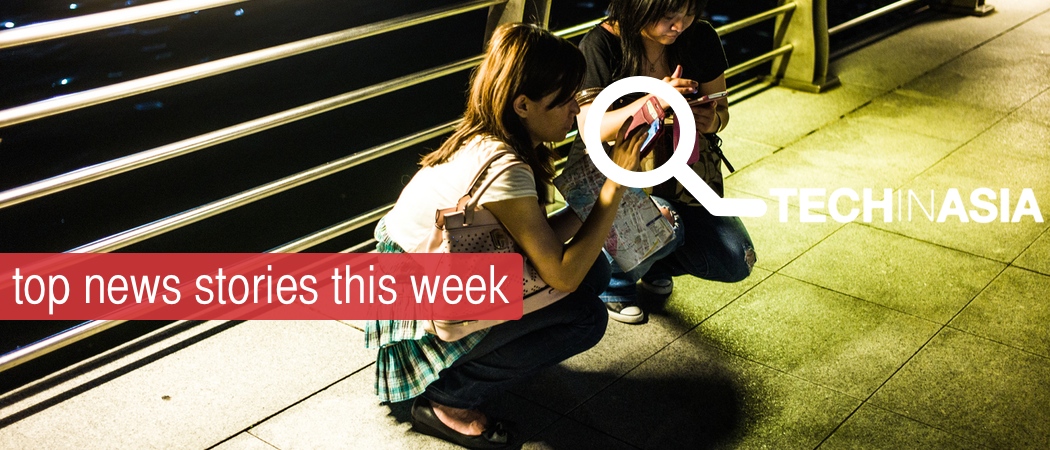 Millions of dollars exchanges hands, a CEO goes on a rant, and formerly domestic companies pick up momentum in foreign lands. Here's our list of top stories this week.
Xiaomi's CEO posted a lengthy rant on the Xiaomi official blog calling out media outlets for being biased against him and his company. Lei's complaints have some merit, but what makes this news significant is that it's the first major PR blunder from the emerging company. We'd expect this sort of stuff from Huawei, not from Xiaomi.
---
India's e-commerce scene is heating up very fast with Amazon entering the market and Flipkart getting $360 million in investment. Now Snapdeal is entering the fray. I think this means we're about to see big things for the Indian e-commerce scenes as these giants battle it out for the prize. My question is, when is Rocket Internet going to join the party?
---
China didn't really get any better about curbing its malicious online activities. Indonesia just got a lot worse, doubling the amount of attack traffic since the first quarter of this year.
---
Another win for the Finnish tech scene, which is reeling from Nokia's decline. The question remains though if Supercell will go the way of Zynga, and if Softbank is overpaying for a games company that only has a few solid hits.
---
Saiyai: This is more proof that the big smartphone players are no longer just Samsung and Apple. We've talked about how Huawei is quietly taking over the world before. With this impressive sale record, Xiaomi is definitely another brand to watch.
Dewi: Xiaomi's online presence is huge here since big media in Indonesia were writing about its successful sales after the launch of the Xiaomi Mi3. I am looking forward to seeing a time when Xiaomi enters the Indonesian market, following in the footsteps of Oppo and Lenovo.
---
Startups are now growing in the Philippines. Some of them are even getting recognized and get the chance to fly to Silicon Valley to secure a much needed network. But comparatively, funding is still scarce. It doesn't mean that funds are not available; it's about the willingness to jump in, maybe. So when we hear that both local and international investors are willing to shed some cash for a Philippine startup, it's big news. It's not much compared to the tens to hundred million-dollar funds that other startups in Asia are getting. But it's something to rejoice about for the Philippines.
---
Xiaomi gets most of the attention – and hype – among Chinese phone-makers, but let's not forget that other upstart smartphone brands from China exist as well. Oppo is not only keen to take a slice of the huge Chinese market, but it's also doing pretty well in Southeast Asia.
---
Willis: Despite seeing dipping profits, Singapore Press Holdings (SPH) continues to believe in investing in the future. A good sign for the forward-thinking SPH, startups in Singapore, and the Southeast Asia region.
Vanessa: The obvious trend here would be print consumption in Singapore is in decline, and that more citizens on this sunny island of ours are adopting online publications to obtain more information. It is also encouraging to note that SPH is making obvious steps to create demand, driving the entire startup ecosystem as a whole.
---
We're entering the age whereby people with no money can still have access to high quality education online. This is just one of the early pointers that Asia's heading in the right direction.
---
For other ways of reading us, try our tailored RSS feeds, or find us on Flipboard.

Facebook Conversation
comments