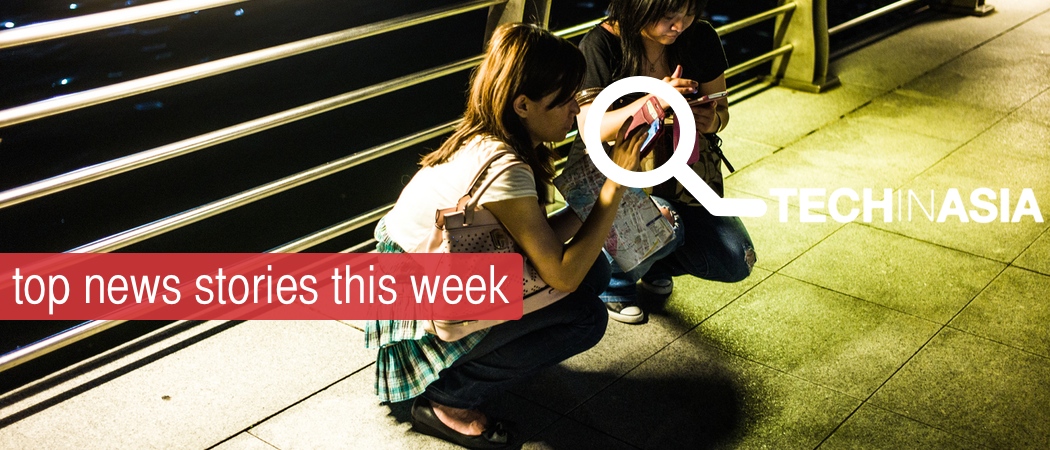 As ever, this was a week of crazy news. Here are our picks for the top stories this week:
---
Yes, Chinese companies are playing big in the US.
---
Terence: More moolah for startups. What can be better than that? Of course, to get funded, startups must have some ties to Kyoto University. A good option to consider if you're expanding to the Japanese market.
Phoebe: Indeed, ditto to my colleague Terence. Institutions being willing to shed out some cash for a good startup in the region is always promising. I wish we could see more funding in Asian countries that both deserve and need it like the Philippines, though.
---
China is playing take-backs with what many hoped would be a new oasis of free trade and opening up. Is this an attempt to keep China's internet "pure" or does China just want the FTZ to be used for other types of investment?
---
Huawei is definitely on a path to conquer the world. Earlier this year, I reported on how it came to Thailand and planned to have a flagship store in the heart of Bangkok. It's nice to see a new brand entering the consumer phone market. Plus, Huawei has been in the industry for a long time. Apple and Samsung might have to start watching their backs.
---
Japanese social gaming juggernaut GREE is losing momentum and beginning to struggle. People still love social gaming, but they're doing it within Line or KakaoTalk or Apple's Game Center. That leaves GREE with an increasingly empty platform.
---
This month I went back home to San Francisco for the first time in two years. I was overjoyed to play around with the city's latest new startups disrupting the taxi services including: Uber, SideCar, Lyft, and GetAround. As I talked with friends about the concept, I realized there was so much potential on top of such a big platform. So I'm really happy to see similar concepts coming to Asia in the form of car rental services like Zoom. It's pretty cool, I think.
---
Games in Asia and Games in Asia ID (formerly known as GameSaku) are our babies, so please give them some love. Games journalists are welcome to apply for jobs there, too!
---
The past few weeks have seen tech industry watchers asking, "Where did BlackBerry go wrong?" In the near future, the next hardware maker on the hot seat might be HTC.
---
Chat apps are getting more popular by the day, and are now even used by terrorists, people believe. But can the province really block access to them? Couldn't terrorists just switch back to using SMS?t This seems like a short term plan for me.
---
For other ways of reading us, perhaps try our tailored RSS feeds, or find us within Flipboard.

Facebook Conversation
comments