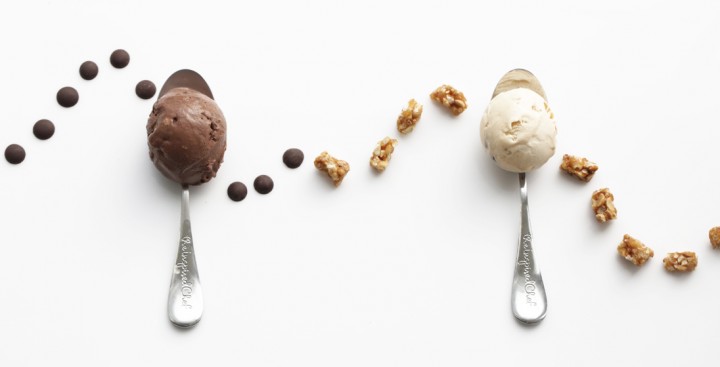 One of the biggest attractions and what broadly defines our culture in Singapore is, undoubtedly, food. We have startups and sites such as Burpple and HungryGoWhere with a slew of food porn and reviews. More recently, a new kid on the block from local media giant MediaCorp called 8 DAYS Eat bore a striking resemblance to the popular food app Burpple.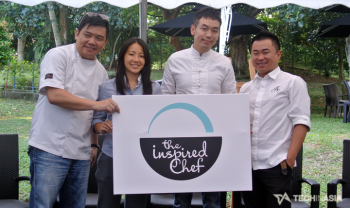 So riding on the online food delivery trend happening around the region, Fraser and Neave (F&N) launched an e-commerce and delivery platform selling an all-new artisanal ice cream brand, "The Inspired Chef." The food and beverage company has brought in top local specialty chefs such as Daniel Tay, KK Pang, Janice Wong, and Willin Low (pictured right), hailing from backgrounds of popular local food outlets such as Bakerzin, Antoinette, 2am:dessertbar, and Wild Rocket.
The ice cream is only available at the brand's online boutique store for S$14.90 ($11.60) per pint for now. Once someone places an order, the ice cream will be packed into pint boxes, all with metal spoons and serviettes for the buyer's convenience. You will have to order a minimum of two pints, and you will be charged a one-time delivery fee of S$3.50 ($2.70). But unfortunately, you won't be able to satisfy your cravings immediately. Reason being that there is still not enough resources allocated just yet. You will have to place your order a day ahead of time, and choose your preferred delivery time.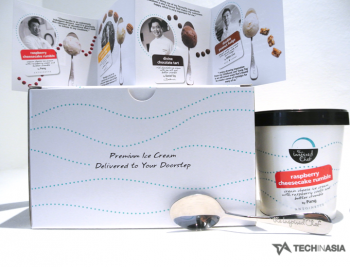 At its official launch held at 7Adam, four flavors were unveiled – Caramel Popcorn Avalanche, Raspberry Cheesecake Rumble, Double Peanut Fudge, and Divine Chocolate Tart. All of which are a fusion of traditional and local tastes, inspired by the chefs' childhood memories and personal palate preferences. It hopes to roll out a new flavor once every two to three months, and hopefully will have eight by next August.
So how is it different from the all-time comforting Ben and Jerry's and Haagen Dazs ice cream and why was the e-commerce strategy adopted instead of product placements at supermarkets? Business development manager at F&N Creameries Singapore Jeffery Ng told me that it is not targeting the mass market, but aims to adopt a "boutique" approach. Each flavor is specially crafted and released in batches. Also, it aims to create a perfect ice-cream shopping experience, from the point where the flavors are chosen online, to the offline delivery which aims to provide top-notch service to its customers. It wants to help customers to purchase ice cream much easier without needing to rush home after the purchase. Jeffery also added that there are strict measures in place to ensure that the ice cream stays frozen throughout the entire delivery.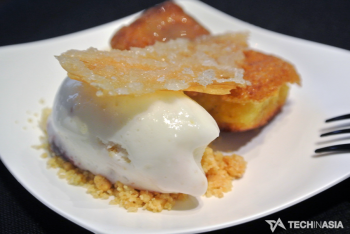 Which flavors do my colleague Emily and I like best? Emily likes the Double Peanut Fudge and myself, Divine Chocolate Tart. But both of us were blown away by the how KK Pang put together his Raspberry Cheesecake Rumble with french toast – it was like an orgasm in the mouth (pictured right). But don't be jealous just yet – these ice cream creations will also be made available at the respective restaurants and cafes in Singapore during mid-September this year. Jeffery also revealed that there are plans to expand the ice cream delivery service into the region and forge new partnerships with new chefs to introduce a wider variety of flavors.
So now, if you live in Singapore and crave some ice cream in this crazy heat, visit The Inspired Chef and place your orders. Let us know what you think of the flavors when you get them!
(Editing by Paul Bischoff)

Facebook Conversation
comments