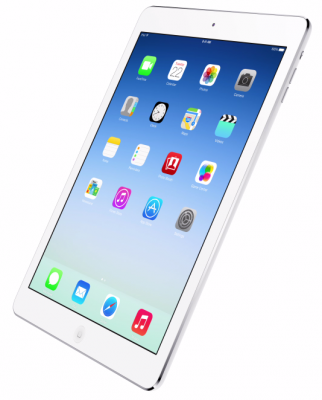 Apple announced a bunch of new and exciting things at its press event today, including the launch of the latest version of OS X, but the belle of the ball was undoubtedly the new iPad Air, a large and very thin tablet that comes with all the bells and whistles you'd expect from an Apple product. And it looks like the iPhone 5s's early launch wasn't a fluke, as this new device will be coming to China (and Hong Kong, Japan, and Singapore) on November 1, the same day it launches in the US.
Before this fall, Chinese Apple fans have had to wait months before Apple products that had already been released stateside hit store shelves in the Middle Kingdom, but it looks like those days may be over for good.
Unfortunately not much has changed about the price difference between China and the US. Thanks in part to China's hefty import duties, the iPad Air costs RMB 3588 ($588) in China, which is nearly $100 more than it costs in the US (where the device starts at $499).
Apple also announced a new iPad Mini with a retina display (and reduced the price of the old iPad Mini), as well as modest internal improvements to the MacBook Pro line.

Facebook Conversation
comments