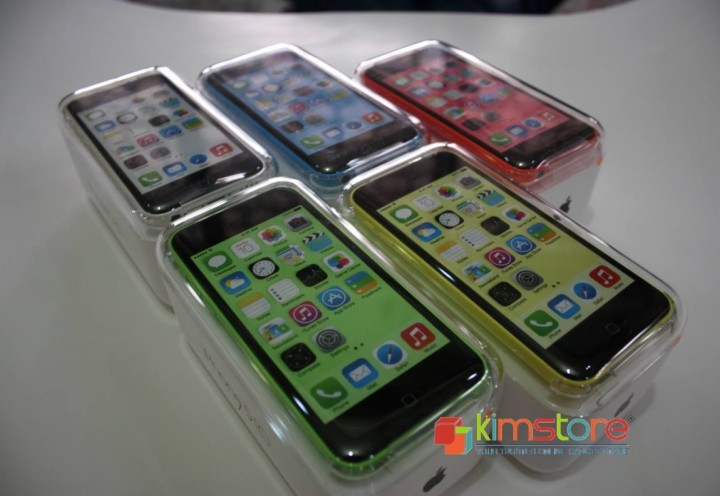 Following the launch of the colorful iPhone 5C in 11 markets, it seems like Filipino retailers don't want to get left behind, as the iPhone 5C is now available in some online gray market stores in the country.
TiA recently reported on how gadget sellers in the Philippines — usually those dealing in shady, smuggled gadgets  – make devices available in the Philippines before their official launch. Sure enough, this has happened just as the new iPhones roll out. First spotted by Pinoy Tech Blog, it appears that KimStore, one of the better-known online gadget sellers in Manila, has made iPhone 5C available for local consumers. The not-so inexpensive iPhone 5C is priced at Php 28,180 ($649.90) without contract.  That compares to $605 for the entry-level 5C in Hong Kong. Kimstore even made a pre-order form available on its site for both iPhone 5C and 5S.
Kimstore is far from alone – tons of other online vendors on Sulit and TipidCP have posted listings touting iPhone 5C and 5S models for sale. Prices for the iPhone 5C tend to range from Php 29,000 ($668.82) to Php 38,000 ($876.38), while prices for the iPhone 5S range from Php 40,000 ($922.51) to Php 47,000 ($1083.95). As is the case with many gray market vendors, many don't actually possess any actual inventory – most sellers get their goods shipped from China or Hong Kong, and gauge the amount of stock needed based on the number of pre-orders they receive.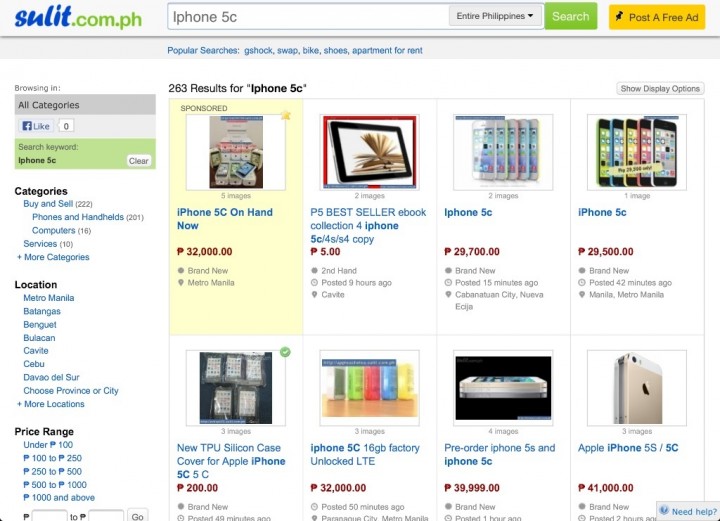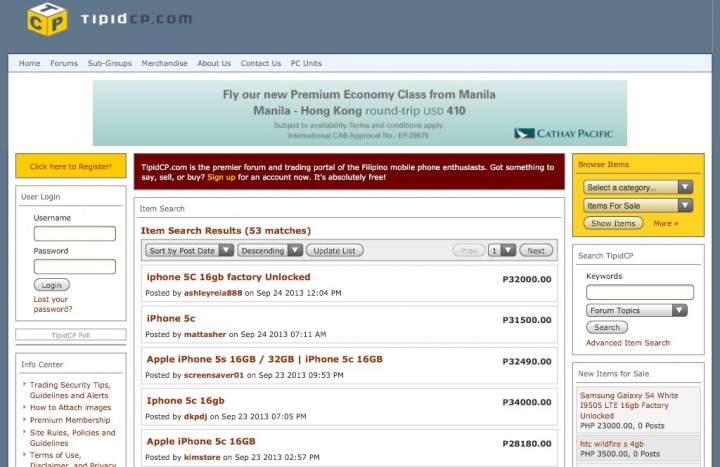 Consumers who want the new iPhones immediately can take these avenues to get their hands on them, while those who are more patient can wait for the devices to officially make their way to the Phillipines, at which point the grey market prices will drop severely.
(Editing by Josh Horwitz)

Facebook Conversation
comments