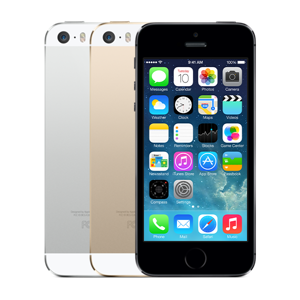 So much for the new iPhone being available in China early! It looks like many Chinese Apple fans will be forced to wait for the latest and greatest phone once again, as Apple has suspended online preorders of the iPhone 5S, although the slightly cheaper 5C is still available. Despite concerns that the 5S might not be well received in China, preorders of the device sans telecom bundles sold out in half a day after being launched yesterday. Fans can still order the 5S bundled through telecom partners China Telecom or China Unicom, but it's not clear when they'll actually receive the devices if they do.
Of course, it won't be a huge wait for those who don't want a telecom-bundled phone, as Apple's online store says that orders for the 5S will resume on the 20th (i.e., tomorrow). But the fact that the initial round of preorders sold out so quickly could be an indication that China is just as hungry as ever for high-end Apple products. The plastic iPhone 5C doesn't seem to be faring as well; it has been available for preorder since last Friday and apparently hasn't yet sold out.
We should resist drawing any firm conclusions from any of this, though, because Apple hasn't released any numbers whatsoever, so there's no way of knowing whether the 5S was preordered five times or five million times before preorders were shut down on the site. If I had to guess, though, I'd say that it has already put up some impressive numbers, and it will likely continue to do so when sales come back to Apple's online store tomorrow.
(Dongfang Daily via TechWeb)

Facebook Conversation
comments