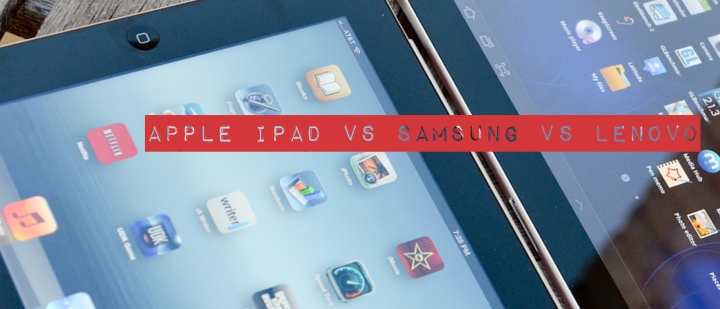 New statistics from a Hong Kong-based analyst with researcher IDC, provided to Bloomberg, reveal that Apple (NASDAQ:AAPL) is losing its grip on China's market for tablets.
IDC's Dickie Chang says that Apple's iPad market share in mainland China has slipped from 49 percent in Q2 2012, to 28 percent by Q2 this year. Samsung (005930:KS) leap-frogged Lenovo (HKG:0992) for second in the market as the Korean titan grew to 11 percent with its Android-powered offerings. Here's all the available data in one graph: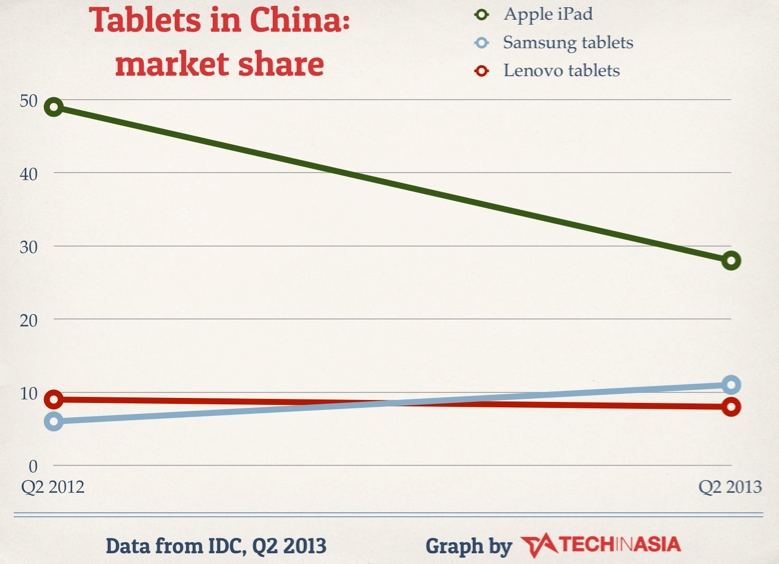 Despite Apple's relative drop in overall share, it shipped an estimated 1.48 million iPad models in the past quarter, up from 1.15 million a year earlier. Samsung also vaulted past Lenovo in terms of shipments, sending out 571,000 tablets into the market. All the others in the top 10 in China, like Asus and Microsoft, struggle along with an approximate one percent of total tablet shipments.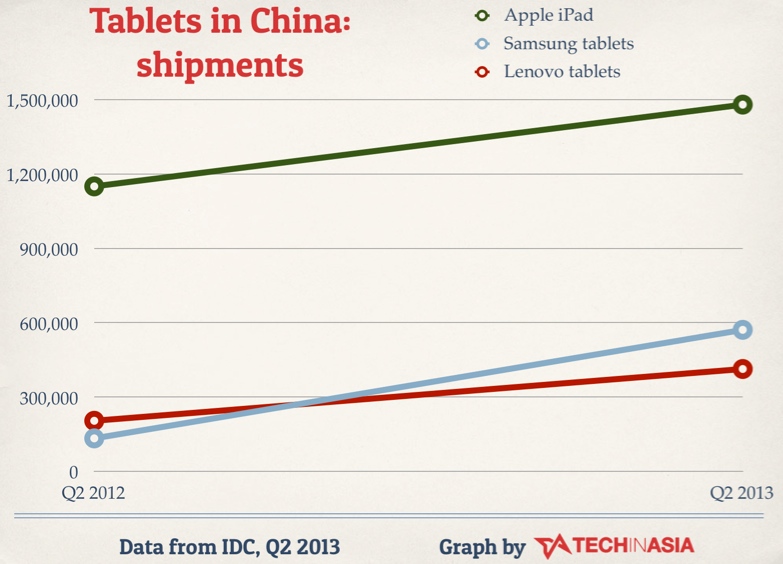 In China's smartphone market, a decent quad-core Android smartphone like the Xiaomi Hongmi costs the same as a Nokia Asha 210 dumbphone [1]. Likewise, the tablet market will inevitably head towards much lower price points, which Apple will probably not go down to. The cheapest iPad Mini costs RMB 2,498 ($405) in China, which is double the price of many Android tablets.
(Source: Bloomberg)
(Editing by Paul Bischoff)
---
Yes, the Asha has lots of apps, but it's still a glorified feature phone in the eyes of middle-income consumers.  ↩

Facebook Conversation
comments