Asian consumers are leading demand for mobile commerce, according to a survey just released by SAP. The almost 3,300 interviewees were spread across China, India, Japan, and Australia.
SAP's findings suggests APAC is far ahead of other regions as far as m-commerce goes. 84 percent want more interactions, 67 percent want more payment methods (e.g. a mobile wallet), and 42 percent have actually purchased something through their mobile phones. Higher confidence in mobile security is driving the shift.
Check out more of SAP's stats in the infographic below.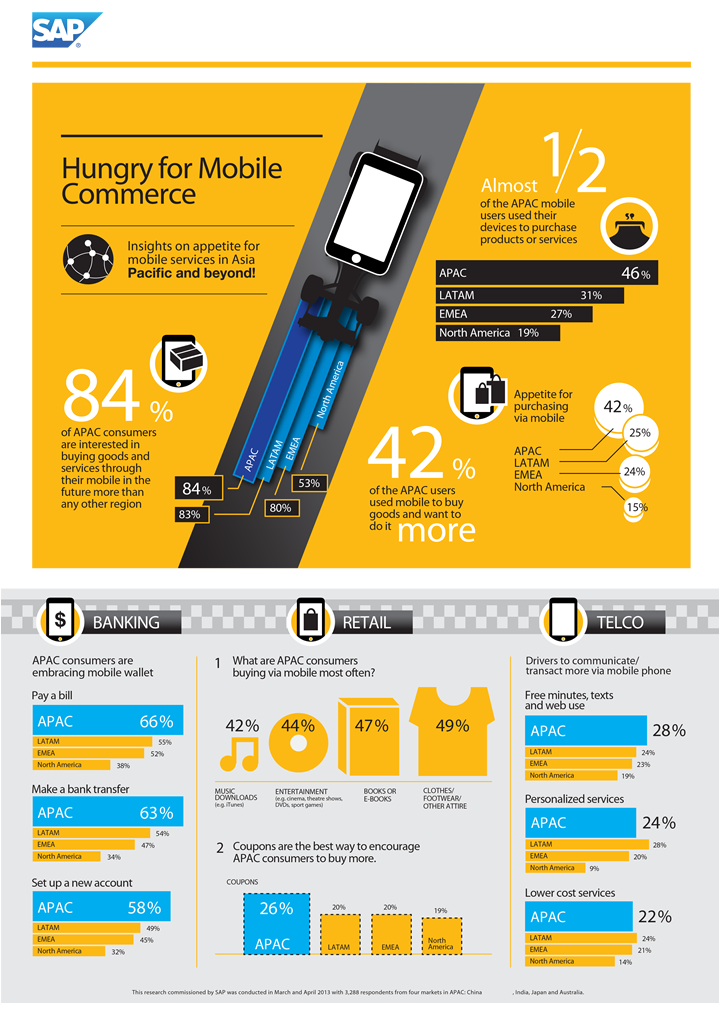 (Editing by Josh Horwitz)

Facebook Conversation
comments