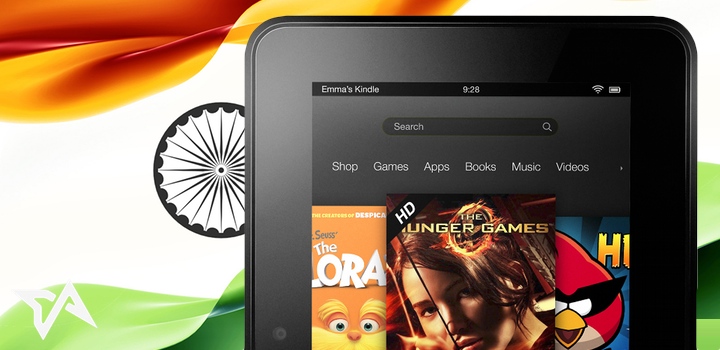 That was quick work. Amazon India made a quiet launch just last week, and now three of Amazon's (NASDAQ:AMZN) hardware models are set for launch in the country. The Kindle, Kindle Paperwhite, and Android-based Kindle Fire HD tablet will all go on sale on June 27 in India (see here).
The Kindle invasion of India comes just a few days after Amazon brought its e-reader and tablet to China.
Amazon's gadgets range from INR 5,999 ($100) for the plain Kindle up to INR 21,999 ($380) for the 32GB version of the Fire HD. Pre-orders are not yet open, so early buyers can only register their email with Amazon India to receive notification of when sales begin.
The Amazon Appstore opened in India in April, so everything is in place for Indian buyers to get their Kindles later this month.
As noted by TheNextWeb this afternoon, the US e-tailer is only operating its Amazon Marketplace for third-party merchants in India as Amazon still doesn't have regulatory approval to ship its own goods in India. That means the Kindle sales are being handled by local partner Croma.
Amazon's Marketplace for India sells only books and DVDs at this early stage – and now Kindles as well.
Flipkart and Snapdeal are India's top B2C e-commerce sites.

Facebook Conversation
comments